Podcast: Play in new window | Download (Duration: 41:38 — 28.6MB) | Embed
Subscribe: Apple Podcasts | Google Podcasts | Spotify | Amazon Music | Android | Pandora | iHeartRadio | JioSaavn | Podchaser | Gaana | Podcast Index | Email | TuneIn | Deezer | Anghami | RSS | More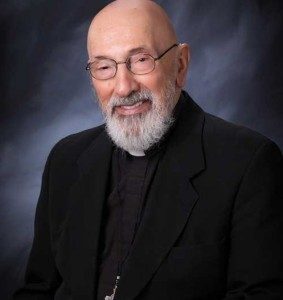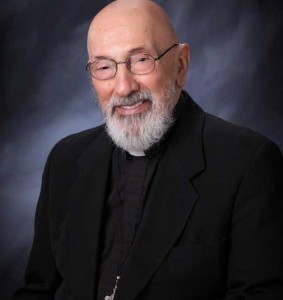 Drawing from the Sacred Scriptures given to us from the Mass celebrated on the 3rd Tuesday of Lent, Msgr. Esseff asks to us go to those places where unforgiveness dwells and to enter into a time of examen.
Peter approached Jesus and asked him,
"Lord, if my brother sins against me,
how often must I forgive him?
As many as seven times?"
Jesus answered, "I say to you, not seven times but seventy-seven times.
That is why the Kingdom of heaven may be likened to a king
who decided to settle accounts with his servants.
When he began the accounting,
a debtor was brought before him who owed him a huge amount.
Since he had no way of paying it back,
his master ordered him to be sold,
along with his wife, his children, and all his property,
in payment of the debt.
At that, the servant fell down, did him homage, and said,
'Be patient with me, and I will pay you back in full.'
Moved with compassion the master of that servant
let him go and forgave him the loan.
When that servant had left, he found one of his fellow servants
who owed him a much smaller amount.
He seized him and started to choke him, demanding,
'Pay back what you owe.'
Falling to his knees, his fellow servant begged him,
'Be patient with me, and I will pay you back.'
But he refused.
Instead, he had him put in prison
until he paid back the debt.
Now when his fellow servants saw what had happened,
they were deeply disturbed, and went to their master
and reported the whole affair.
His master summoned him and said to him, 'You wicked servant!
I forgave you your entire debt because you begged me to.
Should you not have had pity on your fellow servant,
as I had pity on you?'
Then in anger his master handed him over to the torturers
until he should pay back the whole debt.
So will my heavenly Father do to you,
unless each of you forgives your brother from your heart."
Used with permission. Lectionary for Mass for Use in the Dioceses of the United States, second typical edition, Copyright © 2001, 1998, 1997, 1986, 1970 Confraternity of Christian Doctrine; Psalm refrain © 1968, 1981, 1997, International Committee on English in the Liturgy, Inc. All rights reserved.
Msgr. John A. Esseff is a Roman Catholic priest in the Diocese of Scranton.  He was ordained on May 30, 1953, by the late Bishop William J. Hafey, D.D. at St. Peter's Cathedral in Scranton, PA.  Msgr. Esseff served a retreat director and confessor to St. Mother Teresa.    He continues to offer direction and retreats for the sisters of the missionaries of charity around the world.  Msgr. Esseff encountered St.  Padre Pio,  who would become a spiritual father to him.  He has lived in areas around the world, serving in the Pontifical missions, a Catholic organization established by St. Pope John Paul II.  Msgr. Esseff assisted the founders of the Institute for Priestly Formation and continues to serve as a spiritual director for the Institute.  He continues to serve as a retreat leader and director to bishops, priests and sisters and seminarians and other religious leaders around the world.