Podcast: Play in new window | Download (Duration: 34:12 — 31.3MB) | Embed
Subscribe: Apple Podcasts | Google Podcasts | Spotify | Amazon Music | Android | Pandora | iHeartRadio | JioSaavn | Podchaser | Gaana | Podcast Index | Email | TuneIn | Deezer | Anghami | RSS | More
Bruce and I, thanks to Fr. Damien Cook, had the opportunity to speak to Fr. Titus Kieninger of Opus Sanctorum Angelorum about the role of Holy Angels.
A
ngel of God,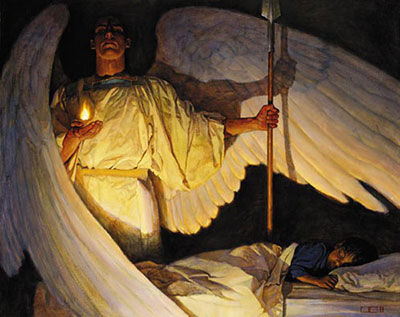 My Guardian Dear,
to whom His love commits me here,
ever this day be at my side,
to light and to guard,
to rule and guide.
Amen.
For they are ministering spirits, sent for service, for the sake of those who will inherit salvation" (Heb 1:14)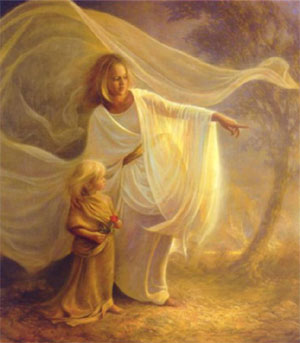 O holy Guardian Angel, my dear friend and solicitous guide on the dangerous way of life, to thee be heartfelt thanks for the numberless benefits which have been granted me through thy love and goodness and for the powerful help by which thou hast preserved me from so many dangers and temptations. I beg of thee, let me further experience thy love and thy care. Avert from me all danger, increase in me horror for sin and love for all that is good. Be a counselor and consoler to me in all the affairs of my life, and when my life draws to a close, conduct my soul through the valley of death into the kingdom of eternal peace, so that in eternity we may together praise God and rejoice in His glory. Through Jesus Christ Our Lord.
Amen.
O Angel of God, make me worthy of thy tender love, thy celestial companionship and thy never-failing protection!

For He will give His angels charge of you to guard you in all your ways.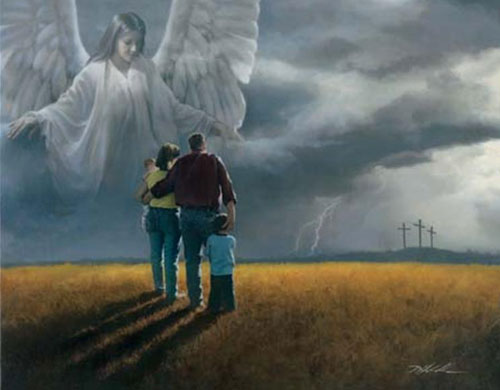 On their hands they will bear you up, lest you dash your foot against a stone.  (Ps 91)
The Holy Angels, and in particular our Guardian Angels, are such a wonderful gift to us from the Father!  Let us give thanks to Him for his generosity and to our Guardian Angel for their presence in our lives!
It's really important to understand  the difference in the angels beyond all the New Age silliness.  There are the Holy Angels (we love them and they love us) and the fallen angels (bad, bad, bad)…it's what discernment and spiritual warfare, on many levels, are all about.
Be sure to visit Opus Sanctorum Angelorum
Let us affectionately love His angels as counselors and defenders appointed by the Father and placed over us. They are faithful; they are prudent; they are powerful; Let us only follow them, let us remain close to them, and in the protection of the God of heaven let us abide. ~ St. Bernard of Clairvaux