Podcast: Play in new window | Download (Duration: 24:07 — 33.1MB) | Embed
Subscribe: Apple Podcasts | Google Podcasts | Spotify | Amazon Music | Android | Pandora | iHeartRadio | JioSaavn | Podchaser | Gaana | Podcast Index | Email | TuneIn | Deezer | Anghami | RSS | More
Join Bruce and I as we discuss with Dr. Philip Freeman, PhD, author of "St. Patrick of Ireland", the life of this great saint.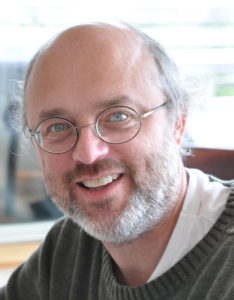 A reading from the Confession of St Patrick (Conf 34,36,37,38,39)
"I give thanks to my God tirelessly who kept me faithful in the day of trial, so that today I offer sacrifice to him confidently, the living sacrifice of my life to Christ, my Lord, who preserved me in all my troubles. I can say therefore: Who am I, Lord, and what is my calling that you should cooperate with me with such divine power? Today, among heathen peoples, I praise and proclaim your name in all places, not only when things go well but also in times of stress. Whether I receive good or ill, I return thanks equally to God, who taught me always to trust him unreservedly. His answer to my prayer inspired me in these latter days to undertake this holy and wonderful work in spite of my ignorance, and to imitate in some way those who, as the Lord foretold, would preach his Good News as a witness to all nations before the end of the world.

How did I come by this wisdom which was not my own, I who neither knew what was in store for me, nor what it was to relish God? What was the source of the gift I got later, the great and beneficial gift of knowing and loving God, even if it meant leaving my homeland and my relatives?

I came to the Irish heathens to preach the Good News and to put up with insults from unbelievers. I heard my mission abused, I endured many persecutions even to the extent of chains; I gave up my free-born status for the good of others. Should I be worthy I am ready to give even my life, promptly and gladly, for his name; and it is there that I wish to spend it until I die, if the Lord should graciously allow me.

I am very much in debt to God; who gave me so much grace that through me many people were born again in God and afterwards confirmed, and that clergy were ordained for them everywhere. All this was for a people newly come to belief whom the Lord took from the very ends of the earth as he promised long ago, through his prophets: 'To you the nations will come from the ends of the earth and will say, "How false are the idols our fathers made for themselves, how useless they are." 'And again: 'I have made you a light for the nations so that you may be a means of salvation to the ends of the earth.'

I wish to wait there for the promise of one who never breaks his word, as he promises in the gospel: 'They will come from the east and the west to take their places with Abraham and Isaac and Jacob,' just as we believe the faithful will come from every part of the world."
Prayer
We give you thanks, almighty God, for sending Saint Patrick to preach your glory to the people of Ireland. Grant that we who are proud to call ourselves Christians may never cease to proclaim to the world the good news of salvation.
(We make our prayer) through our Lord.
Through Christ our Lord .