Podcast: Play in new window | Download (Duration: 47:11 — 64.8MB) | Embed
Subscribe: Apple Podcasts | Google Podcasts | Spotify | Amazon Music | Android | Pandora | iHeartRadio | Stitcher | JioSaavn | Podchaser | Gaana | Podcast Index | Email | TuneIn | Deezer | Anghami | RSS | More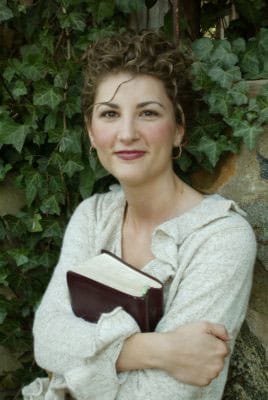 Can you imagine how deliriously happy Mary must have been at the miraculous word of that angel as it took root in her? I wonder how many motherhood scenarios she imagined in her heart in the months before He arrived. What would He smell like, what would He look like, what would He be like? Did she fight heartburn and sew tiny clothes and embroider swaddling cloths?
What am I waiting for? When will my life take on that breathless anticipation with which I barely sleep three winks, and awaken before dawn to charge into whatever the new day holds?
I asked the Lord, once, why adulthood is solemnly bereft of such excitement, if we're supposed to be such a joyful people. I asked if, just one more time, He might give me that experience, the I-can't-sleep-I'm-so-excited giddiness of Christmas Eve. What followed has been a breathless discovery of His full-blown love and the desire of His heart for me through the Scriptures, faith to faith (Rom 1:17), word upon word.
Mary knows. It's the Word of God that brings the crazy, twirly, fist-pumping joy.
Scripture References for The Show
Luke 1:46-55, the words of the Magnificat
And Mary said:
"My soul magnifies the Lord,
47 and my spirit rejoices in God my Savior,
48 for he has regarded the low estate of his handmaiden.
For behold, henceforth all generations will call me blessed;
49 for he who is mighty has done great things for me,
and holy is his name.
50 And his mercy is on those who fear him
from generation to generation.
51 He has shown strength with his arm,
he has scattered the proud in the imagination of their hearts,
52 he has put down the mighty from their thrones,
and exalted those of low degree;
53 he has filled the hungry with good things,
and the rich he has sent empty away.
54 He has helped his servant Israel,
in remembrance of his mercy,
55 as he spoke to our fathers,
to Abraham and to his posterity for ever."
Romans 6:23, The wages of sin is death, but the gift of God is eternal life in Christ Jesus our Lord.
Wisdom 11:16, One is punished by the very things by which he sins.
Revelation 12, Mary as Queen of Heaven and "the woman" of Genesis 3.
Revelation 12:17,  Mary as our Mother: Then the dragon was angry with the woman, and went off to make war on the rest of her offspring, on those who keep the commandments of God and bear testimony to Jesus. 
INTERACTIVE SCRIPTURE MEDITATION EXERCISE (LECTIO DIVINA)
This week's lectio exercise is based on an Augustinian approach. Go on! Try it!
Read (Lectio)
As you read through the words of the Magnificat, above, imagine that Mary is speaking them directly to you about herself.
Meditate (Meditatio)
Revelation 12:7 (see above) is one place the Bible speaks of Mary as the mother of all Christians. Spend a few moments rewriting or re-wording Mary's Magnificat so that it could be a prayer that Mary is praying for you and over you as your Mother, at this very moment in your life. Change or omit whatever words or phrases that do not apply to you. Close your eyes and imagine Mary praying this song over you today. Like this:
And Mary said: "Sonja's (your name's) soul magnifies the Lord, and her spirit rejoices in God her Savior…"
Pray (Oratio)
Pray your new prayer back to God for your own children and/or grandchildren. As you consider yourself, and then your own children or grandchildren as the object(s) of this prayer, what emotions and/or inspirations arise in you? What does God want you to do now?
Rest (Contemplatio)
Perhaps you'd like to take a few minutes to simply bask in the warmth of God's love in giving you a spiritual mother in addition to His Son.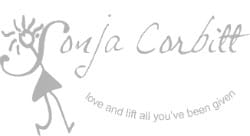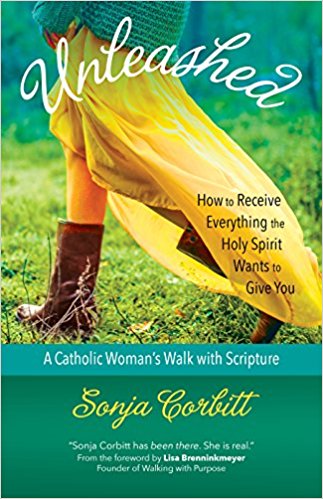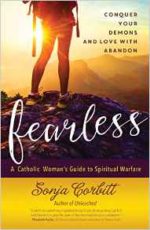 Sonja's books can found here
Sonja Corbitt is the Bible Study Evangelista. She's a Catholic Scripture teacher with a story teller's gift – a Southern Belle with a warrior's heart and a poet's pen.
We're all sweating and dirty with the effort to love and lift all He's given to us – those people, duties, callings, and longings that break our hearts and make them sing, sometimes at the same time. But most times, we need to be loved and lifted ourselves.
So her Bible study media are created with you in mind, bites of spinach that taste like cake, to help you make space in your busy heart and schedule for God to love and lift you all the way up into His great lap, where all you've been given is loved and lifted too.