Podcast: Play in new window | Download (Duration: 26:51 — 18.6MB) | Embed
Subscribe: Apple Podcasts | Google Podcasts | Spotify | Amazon Music | Android | Pandora | iHeartRadio | Stitcher | JioSaavn | Podchaser | Gaana | Podcast Index | Email | TuneIn | Deezer | Anghami | RSS | More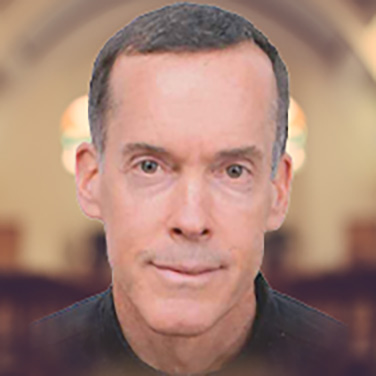 SJC19 – Wounds of Love – St. John of the Cross: Master of Contemplation with Fr. Donald Haggerty – Discerning Hearts Podcast
In this series Fr. Donald Haggerty and Kris McGregor discuss the depths of prayer as explored by St. John of the Cross, the Mystical Doctor of the Church.
An excerpt from St. John of the Cross: Master of Contemplation 
The concealment of God's presence, mysteriously near to our soul, yet known only by love, is at the heart of contemplation. The hidden presence of God is a truth of inescapable provocation, never fully lifted or overcome in a lifetime, showing many variations in the experience of a soul. Sometimes the hidden presence of God is stronger in the silence of prayer; other times it is met outside prayer in the sudden opportunity for sacrifice or in the disguised face of Jesus hiding in a poor person. God as elusive, hiding behind shadows, speaking in quiet whispers, disappearing from sight even in the encounter with him, is all a realization of greater faith. His presence has no predictable quality and offers no promise of an easy recognition. Shadows and darkness can become for lengthy periods the ordinary ambiance of prayer. When the darkness stretches over time and is greater, the thought of God's withdrawal can trouble souls in their silent prayer, despite how close they may be to God.

The contemplative paradox of darkness as the setting for a very personal contact with God implies a need at times for reassurance. This comes as we deepen a calm certitude of faith in prayer and continue to long for our Lord in love and yield to him in surrender. All the while, over years of committed daily prayer, God works to bring a soul to a greater surrender to his mysterious personal love.
Haggerty, Donald. Saint John of the Cross: Master of Contemplation (pp. 290). Ignatius Press. Kindle Edition.
---
For more episodes in this series, visit Fr. Haggerty's Discerning Hearts page here.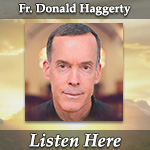 ---
You find the book on which this series is based here