Podcast: Play in new window | Download (Duration: 29:53 — 20.6MB) | Embed
Subscribe: Apple Podcasts | Google Podcasts | Spotify | Amazon Music | Android | Pandora | iHeartRadio | JioSaavn | Podchaser | Gaana | Podcast Index | Email | TuneIn | Deezer | Anghami | RSS | More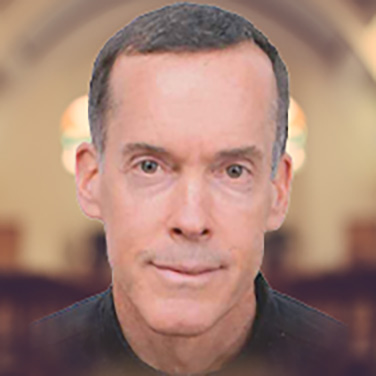 SJC15 – Receptivity to God's Presence – St. John of the Cross: Master of Contemplation with Fr. Donald Haggerty – Discerning Hearts Podcast
In this series Fr. Donald Haggerty and Kris McGregor discuss the depths of prayer as explored by St. John of the Cross, the Mystical Doctor of the Church.
An excerpt from St. John of the Cross: Master of Contemplation 
The whole matter is nonetheless very delicate in description. The beginning of contemplation is not just a passive drifting with an interior current of grace that carries the soul away easily into the presence of God. A soul must learn to give itself to a quiet, loving attentiveness and discover that in the silence itself the mystery of God is hidden. There is a need to learn that nothing is lost in relinquishing active, reflective thought, as long as one's attentiveness remains turned toward the mystery of the divine presence. Letting go in this way, so that God himself permeates the inner "activity" of prayer, requires a gradual adjustment to a new attraction felt inwardly in the soul. Receptivity is certainly the key word of advice. The soul must receive the inclination of quiet and respond to it with surrender, without seeking to grasp at an experience that it can claim as its own. It has to trust that God is mysteriously near and strive to be receptive to his hidden, drawing action. Saint John of the Cross offers this description: The proper advice for these individuals is that they must learn to abide in that quietude with a loving attentiveness to God and pay no heed to the imagination and its work. At this stage, as was said, the faculties are at rest and do not work actively but passively, by receiving what God is effecting in them. If at times the soul puts the faculties to work, it should not use excessive efforts or studied reasonings, but it should proceed with gentleness of love, moved more by God than by its own abilities. (AMC 2.12.8)

The essential adjustment into this new stage of prayer is thus twofold in nature. The four earlier signs demonstrate a need to relinquish meditative prayer because it no longer works. If a soul perceives itself at fault for the inability to meditate, it tends to impede and block the desire it feels delicately for a silence alone with God. It has to fight off, if necessary, an anxious concern that it is failing in diligence if it no longer pursues meditative prayer. The advice to trust one's heart and its deeper desire at this time is apt. The choice to leave behind meditation happens more easily to the degree a person is more docile to the deeper inclination. Nonetheless, there remains the dilemma what to do now in a quiet and solitary state, without giving thought and imagination to any subject. This is the second aspect of a necessary adjustment. A soul almost always finds itself initially in a transitional state of some confusion. It needs to cross a bridge not knowing what it means to be on the other side of a silence without thought. The recommendation to embrace a "loving knowledge" of God is not refined sufficiently in most lives to be identified clearly as a target of desire.

The soul may be subject to gentle waves of intermittent desire and feel an inclination drawing it. When it abandons meditation and gives way to the desire "to remain alone in loving awareness of God" (AMC 2.13.4), forsaking considerations, it is possible that it may soon find a new satisfaction. "Interior peace and quiet and repose" (AMC 2.13.4) may now gradually permeate it, without any need to respond with acts and exercises. A preference to stay in that quiet and peace may be gently felt, without realizing so well that it is being drawn to a deeper love for God. At the same time, a lack of perception is often experienced because a painful aridity is also felt. The aridity can be strong despite the obscure desire to enter into a greater love for God. A passage from The Dark Night exposes some of the difficulty of this moment of adjustment. It also identifies benefits that accrue precisely from the difficulty.
Haggerty, Donald. Saint John of the Cross: Master of Contemplation (pp. 189-191). Ignatius Press. Kindle Edition. (AMC 2.13.7).
---
For more episodes in this series visit Fr. Haggerty's Discerning Hearts page here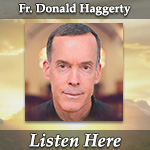 ---
You find the book on which this series is based here