Podcast: Play in new window | Download (Duration: 39:42 — 27.3MB) | Embed
Subscribe: Apple Podcasts | Google Podcasts | Spotify | Amazon Music | Android | Pandora | iHeartRadio | Stitcher | JioSaavn | Podchaser | Gaana | Podcast Index | Email | TuneIn | Deezer | Anghami | RSS | More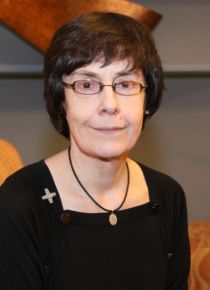 Episode 1 Introduction – The Mystery of Mercy with Sr. Gill Goulding C.J.
Pope Francis in accordance with his two predecessors has brought to public attention mercy as a determining characteristic of our God. He has elevated the conversation about mercy making clear that it involves a principle of dialogue and a use of discernment. The Holy Father's own Ignatian formation as a Jesuit influences the way in which he understands a certain guidance and governance within the Church. In addition, he has recovered for the Church the importance of popular piety including devotion to the Sacred Heart. In a series of podcasts, Sr Gill Goulding CJ shares the fruit of a sabbatical year she spent working on this project of mercy. 
Sr Gill Goulding CJ is a member of the Congregatio Jesu an order founded by Mary Ward in 1609. The Congregation has the same constitutions as the Society of Jesus. Sr Gill is Professor of Systematic Theology at Regis College, the Jesuit Graduate School of Theology at the University of Toronto. She is a member of the Theological Commission of the Conference of Religious in Canada and was appointed by the Conference of Canadian Bishops as one of two RC members of the Council of Canadian Churches. In 2012 she was honored and humbled to be appointed by Pope Benedict XVI as a theological expert to the 2012 Synod of Bishops on the New Evangelization and the transmission of the Christian Faith. In 2017 Sr Gill was awarded a Henry Luce III Fellowship for a project looking at the dynamic impact of mercy on the mission of the Church. During this sabbatical year, she spent a number of months in Rome and was thrilled to meet Pope Frances and to present to him an outline of her project and to receive his blessing on her work.
Sr. Gill's project was made possible by a grant from the Luce Foundation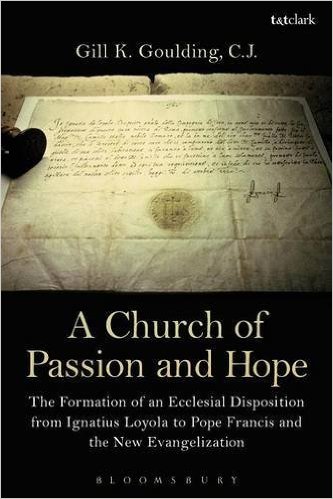 To obtain a copy of the book on which this series is based visit here
"Gill Goulding, C.J. invites readers to move beyond a debilitating polarization in the Church and to adopt an ecclesiology of communion. She presents the ecclesial disposition of St Ignatius of Loyola, rooted in love for Christ, alive to the inseparable union between Christ and the Church, and aware that to love Christ is to love the Church – the real, concrete, hierarchical, "institutional" Church, the people of God, the spouse of Christ infused by His Spirit. Goulding's love for the Church is evident in all she writes and suffuses the exposition with warmth. One cannot read this book without feeling the call to communion in the Church. A Church of Passion and Hope also serves to highlight an underemphasized part of the Ignatian Spiritual Exercises – the Rules for Thinking (sentir) with the Church – a valuable contribution to Ignatian writing and practice." ―Fr Timothy Gallagher, O.M.V., Saint Clement Eucharistic Shrine, USA