Podcast: Play in new window | Download (Duration: 25:26 — 23.4MB) | Embed
Subscribe: Apple Podcasts | Google Podcasts | Spotify | Amazon Music | Android | Pandora | iHeartRadio | JioSaavn | Podchaser | Gaana | Podcast Index | Email | TuneIn | Deezer | Anghami | RSS | More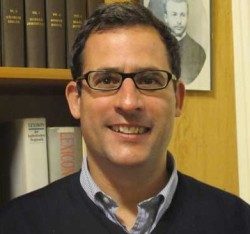 In this special encore episode, we focus on the person and teachings of Pope Emeritus Benedict XVI.
In October 2012, I began recording a series for Discerning Hearts with Dr. Adrian Walker, who served as the English translator of Pope Benedict XVI's  book "Jesus of Nazareth." With the historical events occurring with the Synod on the New Evangelization and the start of the Year of Faith, we took time aside to discuss that work and the influence of Joseph Ratzinger, also known as Pope Benedict XVI.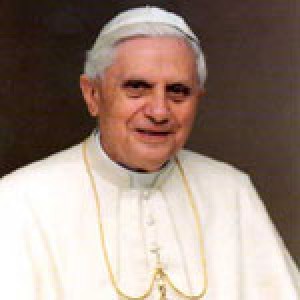 ---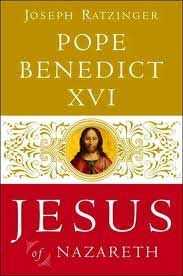 You can find the book here.
From the description:
Pope Benedict XVI's iconic life of Jesus, a rich, compelling, flesh-and-blood portrait of the central figure of the Christian faith.
"This book is . . . my personal search 'for the face of the Lord.'"—Benedict XVI

In this bold, momentous work, the Pope seeks to salvage the person of Jesus from today's "popular" depictions and to restore his true identity as discovered in the Gospels. Through his brilliance as a theologian and his personal conviction as a believer, the Pope incites us to encounter Jesus face to face.
From Jesus of Nazareth: ". . . the great question that will be with us throughout this entire book: But what has Jesus really brought, then, if he has not brought world peace, universal prosperity, and a better world? What has he brought? The answer is very simple: God. He has brought God! He has brought the God who once gradually unveiled his countenance first to Abraham, then to Moses and the prophets, and then in the wisdom literature–the God who showed his face only in Israel, even though he was also honored among the pagans in various shadowy guises. It is this God, the God of Abraham, of Isaac, and of Jacob, the true God, whom he has brought to the peoples of the earth. He has brought God, and now we know his face, now we can call upon him. Now we know the path that we human beings have to take in this world. Jesus has brought God and with God the truth about where we are going and where we come from: faith, hope, and love."