Podcast: Play in new window | Download (Duration: 35:04 — 24.2MB) | Embed
Subscribe: Apple Podcasts | Google Podcasts | Spotify | Amazon Music | Android | Pandora | iHeartRadio | Stitcher | JioSaavn | Podchaser | Gaana | Podcast Index | Email | TuneIn | Deezer | Anghami | RSS | More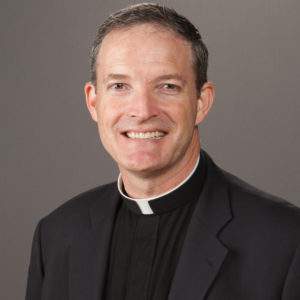 What Has God Elected to Us? – The Heart of the Spiritual Exercises of St. Ignatius of Loyola with Fr. Anthony Wieck S.J.
Fr. Anthony Wieck and Kris McGregor continue this series centered around the Spiritual Exercises of St. Ignatius of Loyola. This episode focuses on Week Two of the Spiritual Exercises.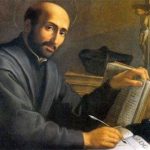 An excerpt from the conversation:
"And so, this is an invitation for you and me to detach from the common things that we cling to and we listen to this call of certain people, who are inspired to want to live exactly what Christ lived. That's what the religious life is, really. You're living the actual poverty. You're living the same kind of life he lived. We need to be inspired by that. That should be something that we find very attractive. Most of us will not be called to the religious life, but we need to understand and appreciate what a gift it would be to be called."

"He chooses us for whatever path, married life, religious life, whatever vowed life He's calling us to. But it's all according to His greater servicing praise. So we're listening. It's always a listening response. It's not I'm finding in myself some natural generosity. It's not 'I propose and then God disposes'. I propose what I'd like to do with my life and see if God is going to sign off on that. No, it's a received gift to imitate the Lord in my particular state and way of life. But we do this in front of, he says, in front of the presence of God with His glorious mother, all the saints of the heavenly court. Saint Ignatius loved to ponder himself before the heavenly court.

So, I think this call is objectively considered for Ignatius. It's listened to, it's made by the retreat end, but we're not yet at a time of choice. The retreat end is not yet. This is the beginning of the second week. Towards the end, we'll start making a personal choice, but we really need to consider what a gift it would be to be called to the same way and state of life bearing, even living of actual poverty without a bank account, those kind of things. But we do want to bear all injuries with Jesus too."
---
Fr. Anthony Wieck is a Jesuit priest of the Central & Southern province. Sixth of nine children, raised on a farm in Oregon, Fr. Anthony began religious life in 1994, spending his first five years of formation in Rome, Italy, studying at the Casa Balthasar and the Gregorian. The former was under the watchful patronage of Pope Benedict XVI (then-Card. Joseph Ratzinger).  Fr. Anthony currently acts as retreat master at White House Jesuit Retreat in St. Louis, Missouri. He also offers spiritual direction at the St. Louis diocesan seminary for 25 future priests there.