Podcast: Play in new window | Download (Duration: 30:32 — 21.1MB) | Embed
Subscribe: Apple Podcasts | Google Podcasts | Spotify | Amazon Music | Android | Pandora | iHeartRadio | Stitcher | JioSaavn | Podchaser | Gaana | Podcast Index | Email | TuneIn | Deezer | Anghami | RSS | More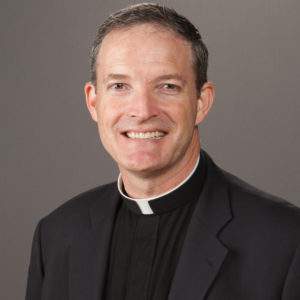 St. Ignatius, A Man of the Church – The Heart of the Spiritual Exercises of St. Ignatius of Loyola with Fr. Anthony Wieck S.J.
Fr. Anthony Wieck and Kris McGregor continue this series centered around the Spiritual Exercises of St. Ignatius of Loyola. This episode continues the analogy of the charism triptych and examines St. Ignatius's role in the founding of the Jesuits.
An excerpt from the conversation:
"St. Ignatius, I would like to add to that third part of the Triptych, that he also had God concretely manifesting himself through nature. In other words, God sustains all in existence through its being power and essence. That's Aquinas, but he's sustaining all. He's very much laboring in His creation for you and me. So God is showing His love indirectly by all of nature, holding it in such a perfect balance for us. That's God at work.

… But the chances of such low entropy, where everything's held together as it is so well in our world, Kris, is not just [an] one in 10 [chance] of it all holding together so well and not dissipating and falling apart, nor to add another zero to the hundredth power. But you'd have to add 123 zeros to that to get the chances of such low entropy in our universe. So God is sustaining this, all that science even talking. But you and I know that there's three persons behind this: namely the Father, Son, and Holy Spirit, sustaining us in this perfect existence.

So for Ignatius, it is said about him that from one of his first companions, Ribaneira, he says that, "At the sight of a little plant or a leaf or a tiny animal, Ignatius could soar free above the heavens and reach through into things which lie beyond the senses. So that's fascinating. Something beautiful on earth he would allow himself to be kind of mesmerized by and watch how God is active in that. Sustaining it, strengthening it in its plant cycle, it's life cycle, whatever animal it might be, or little plant. And it would lead him to this soaring experience beyond the senses into the divine again. So all things pointed for him back to the glory of God.

There's a German poet, Hölderlin, and perhaps his phrase describes Ignatius better than any other. His experience. So he says this very short phrase. "To suffer no restriction from anything, however great, and yet to be contained in the tiniest of things. That is divine."
---
Fr. Anthony Wieck is a Jesuit priest of the Central & Southern province. Sixth of nine children, raised on a farm in Oregon, Fr. Anthony began religious life in 1994, spending his first five years of formation in Rome, Italy, studying at the Casa Balthasar and the Gregorian. The former was under the watchful patronage of Pope Benedict XVI (then-Card. Joseph Ratzinger).  Fr. Anthony currently acts as retreat master at White House Jesuit Retreat in St. Louis, Missouri. He also offers spiritual direction at the St. Louis diocesan seminary for 25 future priests there.