Podcast: Play in new window | Download (Duration: 27:55 — 19.3MB) | Embed
Subscribe: Apple Podcasts | Google Podcasts | Spotify | Amazon Music | Android | Pandora | iHeartRadio | JioSaavn | Podchaser | Gaana | Podcast Index | Email | TuneIn | Deezer | Anghami | RSS | More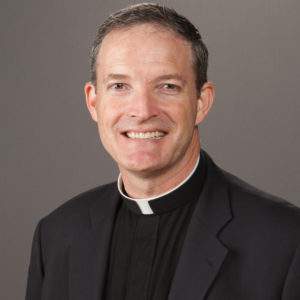 Consolation and Desolation – The Heart of the Spiritual Exercises of St. Ignatius of Loyola with Fr. Anthony Wieck S.J.
Fr. Anthony Wieck and Kris McGregor continue this series centered around the Spiritual Exercises of St. Ignatius of Loyola. Fr. Wieck discusses consolation, desolation, and the ways the Enemy can strike our weak points.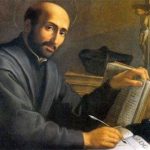 An excerpt from the conversation:
"So we have this ability, again, to overcome these evil spirits. And when that spirit's nagging me to think badly about a person, to gossip about them, to whatever it is, I need to make a show of strength and say, "I'm not going there." I need to have a holy violence, even Jesus says. "The violent bear it away," says Flannery O'Connor. That only the violent will make it to heaven, meaning I stand up to that, their holy violence, like, "No, I'm not doing that. I'm not giving into that temptation," that whatever, maybe a sexual temptation. Say, "I'm not going there. I'm not going to allow this to plague me. I'm not going to watch this anymore. I'm exiting out. I'm shutting off my computer. I'm shutting off this program. I'm not going to flip through channels and see how much I can justify. I stand up against that evil spirit."

He says, if you don't do that, if you don't stand up against this evil spirit as he nags me into doing something, if I have fear or I lose heart, there's no beast so wild on the face of the earth as the enemy of our human nature and following out his damnable intention with so great malice. So the enemy of the human nature, that's so interesting, isn't it? It speaks to the Catholic view of human nature that's very positive. But the enemy of human nature has damnable intentions, totally wants us under his standard. He wants us in hell with him. He's declared war, Revelations 12, "Against all the offspring of the woman," whom you and I are. That's the one way he can get back at God, is to destroy his handiwork and to get his handiwork to commit one unrepented mortal sin that will damn them for eternity. So we need to stand up to those temptations towards evil there in that when we're nagged into doing such a thing like that."
---
Fr. Anthony Wieck is a Jesuit priest of the Central & Southern province. Sixth of nine children, raised on a farm in Oregon, Fr. Anthony began religious life in 1994, spending his first five years of formation in Rome, Italy, studying at the Casa Balthasar and the Gregorian. The former was under the watchful patronage of Pope Benedict XVI (then-Card. Joseph Ratzinger).  Fr. Anthony currently acts as retreat master at the White House Jesuit Retreat in St. Louis, Missouri. He also offers spiritual direction at the St. Louis diocesan seminary for 25 future priests there.