Podcast: Play in new window | Download (Duration: 28:11 — 19.4MB) | Embed
Subscribe: Google Podcasts | Spotify | Amazon Music | Android | Pandora | iHeartRadio | Stitcher | Podchaser | Podcast Index | Email | TuneIn | RSS | More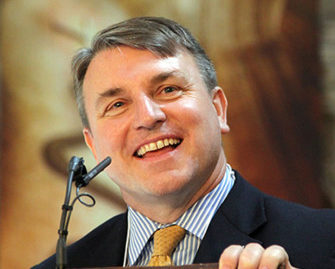 Great Works in Western Literature with Joseph Pearce – Charles Dickens
St. Pope John Paul II described Dickens' books as "filled with love for the poor and a sense of social regeneration . . . warm with imagination and humanity". Such true charity permeates Dickens' novels and ultimately drives the characters either to choose regeneration or risk disintegration. In Great Expectations, Pip — symbolic of the pilgrim convert — gains both improved fortunes and a growth in wisdom, but as he acquires the latter, he must relinquish the former — ending with a wealth of profound goodness, not of worldly goods.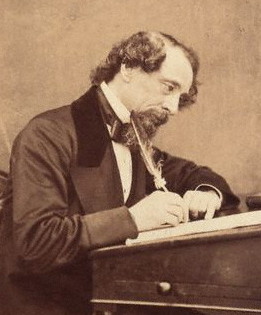 That the Dickensian message was a Christian one is unmistakable. Reminiscent of an Augustinian model, one of reflection, conversion, and moral improvement, Pip undergoes an internal change that manifests itself in his profound contrition for his earlier deeds and his equally profound resolution to make amends. As we travel with Pip, we find that Dickens leads us to an acceptance of worldly limitations and an anticipation of final salvation.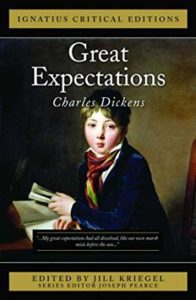 Based on the Ignatius Critical Edition, this series examines, from the Judeo-Christian perspective, the life, the times, and influence of authors of great works in literature.
Joseph Pearce is currently the Writer-in-Residence and Visiting Fellow at Thomas More College of Liberal Arts in Merrimack, New Hampshire. He is also Visiting Scholar at Mount Royal Academy in Sunapee, New Hampshire. He is also Visiting Scholar at Mount Royal Academy in Sunapee, New Hampshire. He is co-editor of the Saint Austin Review (or StAR), an international review of Christian culture, literature, and ideas published in England (Family Publications) and the United States (Sapientia Press). He is also the author of many books, including literary biographies of Solzhenitsyn, J. R. R. Tolkien, C. S. Lewis, G. K. Chesterton, and Oscar Wilde.
To learn more about the authors and titles available in the Ignatius Critical Editions