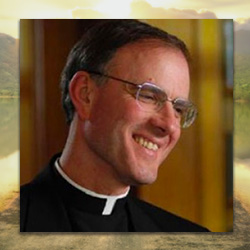 Struggles in the Spiritual Life
with Fr. Timothy Gallagher O.M.V.
podcast series
We all encounter valleys on our journey with the Lord — those periods of spiritual desolation that are a painful yet unavoidable feature of our prayer life. Spiritual desolation is as complex as we are, so understanding what is happening and responding to it properly is critical to reaching the heights of holiness.
For more information on how to obtain copies of Fr. Gallaghers's various books and audio, which are available for purchase, please visit his website: frtimothygallagher.org
Fr. Gallagher obtained his doctorate in 1983 from the Gregorian University. He has taught (St. John's Seminary, Brighton, MA; Our Lady of Grace Seminary Residence, Boston, MA), assisted in formation work for twelve years, and served two terms as provincial in his own community. He has dedicated many years to an extensive ministry of retreats, spiritual direction, and teaching about the spiritual life. Fr. Gallagher is the author of six books (Crossroad) on the spiritual teaching of St. Ignatius of Loyola.