Podcast: Play in new window | Download (Duration: 29:54 — 20.6MB) | Embed
Subscribe: Apple Podcasts | Google Podcasts | Spotify | Amazon Music | Android | Pandora | iHeartRadio | Stitcher | JioSaavn | Podchaser | Gaana | Podcast Index | Email | TuneIn | Deezer | Anghami | RSS | More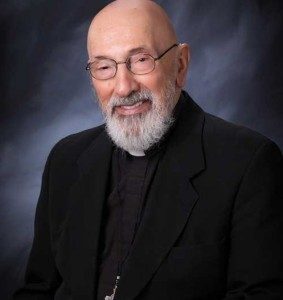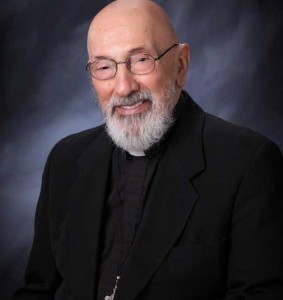 Msgr. Esseff reflects on the significance of  Easter 2020!  In this podcast, he discusses how to live on the "rollercoaster ride" of this pandemic.  Also, Msgr. Esseff was very touched by a particular comment of a listener, Cecilia from the U.K.  Be sure to listen for it at 27:13 minute mark of the podcast.  From this point forward we will begin to read some of your comments and emails to Msgr. Esseff on the podcast.  If there is something special you would like to share with him, please send it along.
Peter and John were going up to the temple area
for the three o'clock hour of prayer.
And a man crippled from birth was carried
and placed at the gate of the temple called "the Beautiful Gate" every day
to beg for alms from the people who entered the temple.
When he saw Peter and John about to go into the temple,
he asked for alms.
But Peter looked intently at him, as did John,
and said, "Look at us."
He paid attention to them, expecting to receive something from them.
Peter said, "I have neither silver nor gold,
but what I do have I give you:
in the name of Jesus Christ the Nazorean, rise and walk."
Then Peter took him by the right hand and raised him up,
and immediately his feet and ankles grew strong.
He leaped up, stood, and walked around,
and went into the temple with them,
walking and jumping and praising God.
When all the people saw him walking and praising God,
they recognized him as the one
who used to sit begging at the Beautiful Gate of the temple,
and they were filled with amazement and astonishment
at what had happened to him.
Used with permission. Lectionary for Mass for Use in the Dioceses of the United States, second typical edition, Copyright © 2001, 1998, 1997, 1986, 1970 Confraternity of Christian Doctrine; Psalm refrain © 1968, 1981, 1997, International Committee on English in the Liturgy, Inc. All rights reserved.