Podcast: Play in new window | Download (Duration: 31:11 — 21.4MB) | Embed
Subscribe: Apple Podcasts | Google Podcasts | Spotify | Amazon Music | Android | Pandora | iHeartRadio | JioSaavn | Podchaser | Gaana | Podcast Index | Email | TuneIn | Deezer | Anghami | RSS | More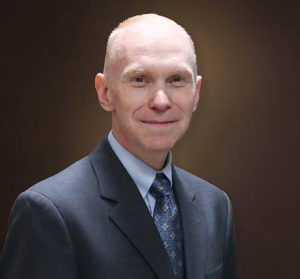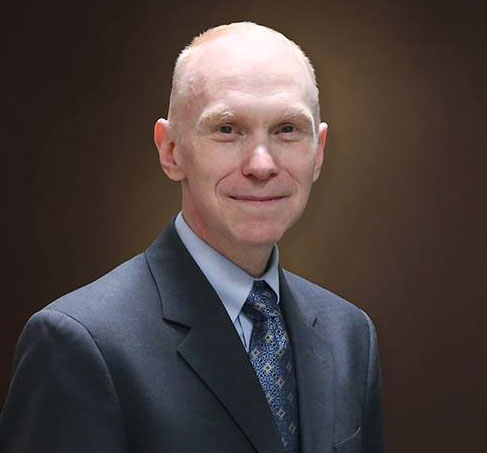 Dr. Matthew Bunson discusses the life, times and teachings of St. Anslem pt 1
He is also known as Anselm of Bec and Anselm of Canterbury because of the cities with which he was associated. Who is this figure to whom three places, distant from one another and located in three different nations Italy, France, England feel particularly bound? A monk with an intense spiritual life, an excellent teacher of the young, a theologian with an extraordinary capacity for speculation, a wise man of governance and an intransigent defender of libertas Ecclesiae, of the Church's freedom, Anselm is one of the eminent figures of the Middle Ages who was able to harmonize all these qualities, thanks to the profound mystical experience that always guided his thought and his action.

St Anselm was born in 1033 (or at the beginning of 1034) in Aosta, the first child of a noble family. His father was a coarse man dedicated to the pleasures of life who squandered his possessions. On the other hand, Anselm's mother was a profoundly religious woman of high moral standing (cf. Eadmer, Vita Sancti Anselmi, PL 159, col. 49). It was she, his mother, who saw to the first human and religious formation of her son whom she subsequently entrusted to the Benedictines at a priory in Aosta. Anselm, who since childhood as his biographer recounts imagined that the good Lord dwelled among the towering, snow-capped peaks of the Alps, dreamed one night that he had been invited to this splendid kingdom by God himself, who had a long and affable conversation with him and then gave him to eat "a very white bread roll" (ibid., col. 51). This dream left him with the conviction that he was called to carry out a lofty mission. At the age of 15, he asked to be admitted to the Benedictine Order but his father brought the full force of his authority to bear against him and did not even give way when his son, seriously ill and feeling close to death, begged for the religious habit as a supreme comfort. After his recovery and the premature death of his mother, Anselm went through a period of moral dissipation. He neglected his studies and, consumed by earthly passions, grew deaf to God's call. He left home and began to wander through France in search of new experiences. Three years later, having arrived in Normandy, he went to the Benedictine Abbey of Bec, attracted by the fame of Lanfranc of Pavia, the Prior. For him this was a providential meeting, crucial to the rest of his life. Under Lanfranc's guidance Anselm energetically resumed his studies and it was not long before he became not only the favourite pupil but also the teacher's confidante. His monastic vocation was rekindled and, after an attentive evaluation, at the age of 27 he entered the monastic order and was ordained a priest. Ascesis and study unfolded new horizons before him, enabling him to rediscover at a far higher level the same familiarity with God which he had had as a child.

When Lanfranc became Abbot of Caen in 1063, Anselm, after barely three years of monastic life, was named Prior of the Monastery of Bec and teacher of the cloister school, showing his gifts as a refined educator. He was not keen on authoritarian methods; he compared young people to small plants that develop better if they are not enclosed in greenhouses and granted them a "healthy" freedom. He was very demanding with himself and with others in monastic observance, but rather than imposing his discipline he strove to have it followed by persuasion. Upon the death of Abbot Herluin, the founder of the Abbey of Bec, Anselm was unanimously elected to succeed him; it was February 1079. In the meantime numerous monks had been summoned to Canterbury to bring to their brethren on the other side of the Channel the renewal that was being brought about on the continent. Their work was so well received that Lanfranc of Pavia, Abbot of Caen, became the new Archbishop of Canterbury. He asked Anselm to spend a certain period with him in order to instruct the monks and to help him in the difficult plight in which his ecclesiastical community had been left after the Norman conquest. Anselm's stay turned out to be very fruitful; he won such popularity and esteem that when Lanfranc died he was chosen to succeed him in the archiepiscopal See of Canterbury. He received his solemn episcopal consecration in December 1093.
Dr. Matthew E. Bunson is a Register senior editor and a senior contributor to EWTN News. For the past 20 years, he has been active in the area of Catholic social communications and education, including writing, editing, and teaching on a variety of topics related to Church history, the papacy, the saints, and Catholic culture. He is faculty chair at Catholic Distance University, a senior fellow of the St. Paul Center for Biblical Theology, and the author or co-author of over 50 books including The Encyclopedia of Catholic History, The Pope Encyclopedia, We Have a Pope! Benedict XVI, The Saints Encyclopedia and best-selling biographies of St. Damien of Molokai and St. Kateri Tekakwitha.