Conference 5 – The Trinitarian Reality of Self-Giving Love /w Msgr. Esseff & Sr. Cor Immaculatum Heffernan – Discerning Hearts Online Retreat
Retreat Directors: Monsignor John A. Esseff and Sister Cor Immaculatum Heffernan, IHM
Podcast: Play in new window | Download (Duration: 53:52 — 37.0MB) | Embed
Subscribe: Apple Podcasts | Google Podcasts | Spotify | Amazon Music | Android | Pandora | iHeartRadio | Stitcher | JioSaavn | Podchaser | Gaana | Podcast Index | Email | TuneIn | Deezer | Anghami | RSS | More
Conference Five
Our Call to Prayer Is Essential…
#2565 CCC
"In the New Covenant, prayer is the living relationship of the children of od with their Father who is god beyond measure, with his Son Jesus Christ, and with the Holy Spirit. The grace of the Kingdom is "the union of the entire holy and royal Trinity…with the whole human spirit". The life of prayer is the habit of being in the presence of the thrice-holy God and in communion with him. This communion of life is always possible because, through Baptism, we have already been united with Christ. Prayer is Christian insofar as it is communion with Christ and extends throughout the Church, which is his Body. Its dimensions are those of Christ's love."
"Great talent is a gift from God, but it is a gift which is by no means necessary in order to pray well. This gift is required in order to converse well with men, but it is not necessary in order to speak well with God. For that, one needs good desires and nothing more". – St. John of the Cross
"We cannot put ourselves directly in the presence of God if we do not practice internal and external silence. In silence we will find new energy and true unity.
Silence gives us a new outlook on everything. The essential thing is not what we say but what God says to us and through us. In that silence, He will listen to us; there He will speak to our soul, and there we will hear His voice.
– St. Theresa of Calcutta – In the Heart of the World
St. John Paul II recommended that we reflect on the spirit of the home of Nazareth, the spirit of Mary – remembering and embracing in a single gaze of faith, the mystery of the Word made flesh…the spirit of Joseph – in contemplative silence – listening to the word of God.
Prayer is person-to-person communication with God.
There are three aspects of genuine prayer:
AWARENESS of God's presence, acknowledging it, admitting that God has breathed life and being into me and all the things around me;
GRATITUDE for the Holy Spirit living within me, and for all that God is and is doing for me;
LOVING RESPONSE to God's unique, unconditional love for me by loving Him in return
Note: the distinction between meditating on and communicating with…
Contemplative Prayer – encounter with the Living God within us.
FIVE KEYWORDS:
BE THERE WANT HIM 
LISTEN TO HIM 
LET HIM 
RESPOND TO HIM
Contemplative prayer is more listening to and being aware of God, our Father, rather than saying or doing anything. It is more something that God does for us than anything we do for Him. It is consciously being with Him and letting Him be for us the loving God that He is, letting Him fill us with His Spirit, and letting Jesus become more and more alive and real to us. Armond Nigro, S.J. – Prayer – a Personal Response to God's Presence.
A R R R – Acknowledge…Relate…Receive…Respond
Suggested Scripture passages for personal prayer and reflection:
Isaiah 43: 1-7
Jeremiah 29: 11-14
John 15: 9
1 Samuel 3: 10
Luke 11: 1-13
Matthew 6: 5-15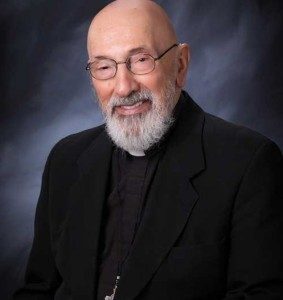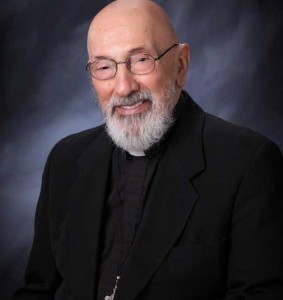 Msgr. John A. Esseff is a Roman Catholic priest in the Diocese of Scranton. He served as a retreat director and confessor to St. Teresa of Calcutta. He continues to offer direction and retreats for the sisters of the missionaries of charity.  He has lived in areas around the world, serving in the Pontifical missions, a Catholic organization established by St. Pope John Paul II to bring the Good News to the world especially to the poor. He is a founding member of the Pope Leo XIII Institute. He continues to serve as a retreat leader and director to bishops, priests and sisters and seminarians, and other religious leaders.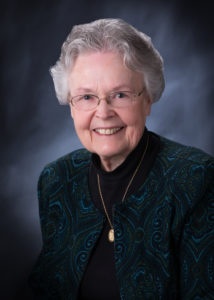 Sister Cor Immaculatum Heffernan, IHM is a member of the Sisters, Servants of the Immaculate Heart of Mary, Scranton, PA. " She holds several degrees: a Bachelor of Arts in English/Art and a Master of Science degree in Counseling, both from Marywood; a Master of Arts degree in Sculpture from the University of Notre Dame; and a Master of Fine Arts degree in Illustration from Syracuse University. Her multi-faceted life is in itself a masterpiece: she is a teacher, a mentor, and a consultant; she is a sculptor, a harpist, a calligrapher, and a creator of mosaics; she is a counselor, a spiritual director, and above all, she is a servant of God to others".