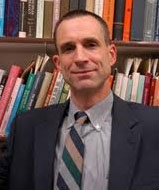 Episode 7- Blessed John Paul II – Fides et Ratio : Faith and Reason
Podcast: Play in new window | Download (Duration: 27:26 — 25.1MB) | Embed
Subscribe: Apple Podcasts | Google Podcasts | Spotify | Amazon Music | Android | Pandora | iHeartRadio | JioSaavn | Podchaser | Gaana | Podcast Index | Email | TuneIn | Deezer | Anghami | RSS | More
In this episode Dr. Reno examines Faith and Reason through Blessed John Paul II's "Fides et Ratio".
Faith and reason are like two wings on which the human spirit rises to the contemplation of truth; and God has placed in the human heart a desire to know the truth—in a word, to know himself—so that, by knowing and loving God, men and women may also come to the fullness of truth about themselves (cf. Ex 33:18; Ps 27:8-9; 63:2-3; Jn 14:8; 1 Jn 3:2).

INTRODUCTION

"KNOW YOURSELF"

1. In both East and West, we may trace a journey which has led humanity down the centuries to meet and engage truth more and more deeply. It is a journey which has unfolded—as it must—within the horizon of personal self-consciousness: the more human beings know reality and the world, the more they know themselves in their uniqueness, with the question of the meaning of things and of their very existence becoming ever more pressing. This is why all that is the object of our knowledge becomes a part of our life. The admonition Know yourself was carved on the temple portal at Delphi, as testimony to a basic truth to be adopted as a minimal norm by those who seek to set themselves apart from the rest of creation as "human beings", that is as those who "know themselves".
For an online version of "Fides et Ratio' click here
"Christian Apologetics with Dr. R. R. Reno" explores numerous facets of faith and reason in the life of the Church and the world. Grounded on the work of giants, such as St. Thomas Aquinas, St. Bonaventure, Blessed John Newman, soon-to-be Blessed John Paul II, G. K. Chesterton, Blaise Pascal and Stephen Barr, Dr. Reno helps us to open our minds to make the journey to our hearts.
R. R. Reno is the editor at First Things: A Journal of Religion, Culture, and Public Life, and Professor of Theology, currently on leave from Creighton University. His theological work has been published in many academic journals. Essays and opinion pieces on religion, public life, contemporary culture, and current events have appeared in Commentary, and the Washington Post. In Fighting the Noonday Devil Reno suggests that putting ourselves at the disposal of what is real is what trains us for true piety. His other recent books include Genesis: Brazos Theological Commentary on the Bible and Sanctified Vision: An Introduction to Early Christian Interpretation of the Bible.