Podcast: Play in new window | Download (47.0MB) | Embed
Subscribe: Apple Podcasts | Google Podcasts | Spotify | Amazon Music | Android | Pandora | iHeartRadio | JioSaavn | Podchaser | Gaana | Podcast Index | Email | TuneIn | Deezer | Anghami | RSS | More
Evil is crushed by the lowly!  The joy that flows from Mary's simplicity.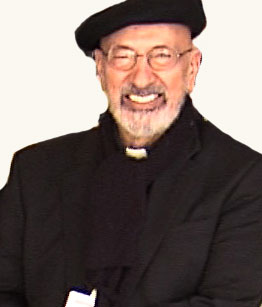 Msgr. Esseff talks about the Blessed Virgin Mary and how a little girl named Marilee helped him come to a greater understanding of Our Lady.  Our salvation came about because of obedience and humility; our Mother,  Mary, was the exemplar of that submission.  God has such a love for the humble and small.  Msgr. Esseff recalls his past Christmas times with the poor in foreign lands and how they experienced such an extraordinary joy because of their simplicity.  For us to experience that same type of simplicity and joy think of Mary.  He looks at the Nativity scene in a the light of this simplicity and goodness.
Mother Teresa would say that those in prosperous lands are spiritually poor and those in third world lands are spiritual rich.  Hopefully, our homes this Christmas will find our homes resplendent with the Christian virtues, especially those of humility and love.
Brothers and sisters:
When Christ came into the world, he said:
"Sacrifice and offering you did not desire,
but a body you prepared for me;
in holocausts and sin offerings you took no delight.
Then I said, 'As is written of me in the scroll,
behold, I come to do your will, O God.'"First he says, "Sacrifices and offerings,
holocausts and sin offerings,
you neither desired nor delighted in."
These are offered according to the law.
Then he says, "Behold, I come to do your will."
He takes away the first to establish the second.
By this "will," we have been consecrated
through the offering of the body of Jesus Christ once for all.
Mary set out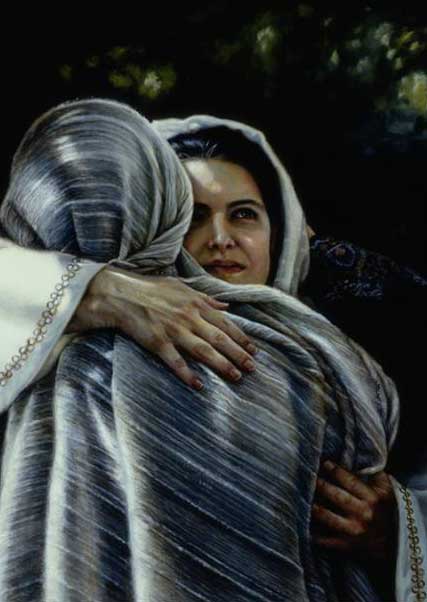 and traveled to the hill country in haste
to a town of Judah,
where she entered the house of Zechariah
and greeted Elizabeth.
When Elizabeth heard Mary's greeting,
the infant leaped in her womb,
and Elizabeth, filled with the Holy Spirit,
cried out in a loud voice and said,
"Blessed are you among women,
and blessed is the fruit of your womb.
And how does this happen to me,
that the mother of my Lord should come to me?
For at the moment the sound of your greeting reached my ears,
the infant in my womb leaped for joy.
Blessed are you who believed
that what was spoken to you by the Lord
would be fulfilled."
Msgr. John A. Esseff is a Roman Catholic priest in the Diocese of Scranton.  He was ordained on May 30th 1953, by the late Bishop William J. Hafey, D.D. at St. Peter's Cathedral in Scranton, PA.  Msgr. Esseff served a retreat director and confessor to Blessed Mother Teresa.    He continues to offer direction and retreats for the sisters of the missionaries of charity around the world.  Msgr. Esseff encountered St.  Padre Pio,  who would become a spiritual father to him.  He has lived in areas around the world,  serving  in the Pontifical missions, a Catholic organization established by Bl. Pope John Paul II to bring the Good News to the world especially to the poor.  Msgr. Esseff assisted the founders of the Institute for Priestly Formation and continues to serve as a spiritual director for the Institute.  He continues to  serve as a retreat leader and director to bishops, priests and sisters and seminarians and other religious leaders around the world.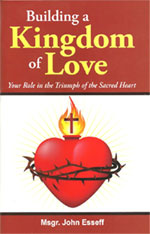 To obtain a copy of Msgr. Esseff's book by visiting here
Be sure to visit Msgr. Esseff's website "Building a Kingdom of  Love"