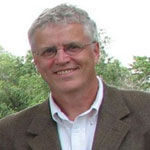 Episode 5 -Baptism:  Born from Above– The renunciation of Satan on the part of parents and godparents and their profession of faith…what does this mean?  What are we called to actually do?
Podcast: Play in new window | Download (Duration: 28:00 — 25.6MB) | Embed
Subscribe: Apple Podcasts | Google Podcasts | Spotify | Amazon Music | Android | Pandora | iHeartRadio | JioSaavn | Podchaser | Gaana | Podcast Index | Email | TuneIn | Deezer | Anghami | RSS | More
Deacon James Keating, PhD, the director of Theological Formation for the Institute for Priestly Formation, located at Creighton University, in Omaha, Nebraska.
Deacon Keating takes a careful look at the Baptismal Rite and offers prayerful reflection and insight to help us live out the faith and nurture the domestic church.
From the Baptismal Rite for Children:
From the earliest times, the Church, to which the mission of preaching the Gospel and of baptizing was entrusted, has baptized not only adults but children as well. Our Lord said:

'Unless a man is reborn in water and the Holy Spirit, he cannot enter the kingdom of
God.' The Church has always understood these words to mean that children should not
be deprived of baptism, because they are baptized in the faith of the Church, a faith proclaimedfor them by their parents and godparents, who represent both the local Church and the whole society of saints and believers: 'The whole Church is the mother of all and the mother of each.'

 To fulfill the true meaning of the sacrament, children must later be formed in the faith in
which they have been baptized. The foundation of this formation will be the sacrament
itself that they have already received. Christian formation, which is their due, seeks to lead them gradually to learn God's plan in Christ, so that they may ultimately accept for themselvesthe faith in which they have been baptized.
How can this be accomplished?  What is the role of the parents, the godparents, the minister of baptism, the Church? These and other questions are reflected upon in "Baptism: Born from Above with Deacon James Keating".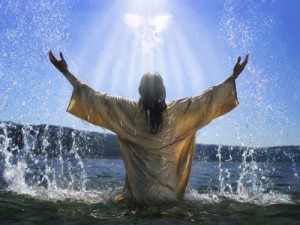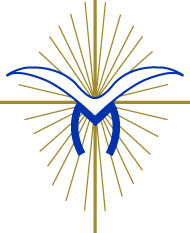 For more information on the "Institute of Priestly Formation" and for other material available by Deacon Keating, just click here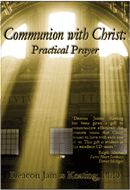 Don't forget to pickup a copy of "Communion with Christ" , it is one of the best audio sets on prayer…ever!