Podcast: Play in new window | Download (Duration: 1:16:38 — 52.6MB) | Embed
Subscribe: iTunes | Android | Email | Google Play | Stitcher | TuneIn | RSS | More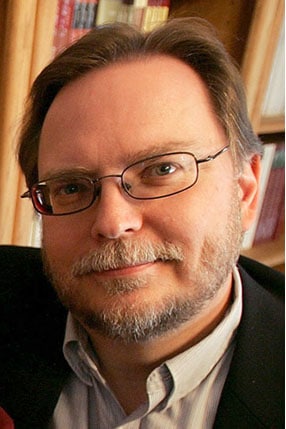 Why is theology important?  Why should it be a part of every believer's life?  Mark Brumley helps us to understand why we are called to think well as believers and to grow in our understanding of God so we can begin to see God working in our lives in ways we haven't seen before.   We base our conversation on the axiom put forward by St. Anslem which basically refers to theology as "faith seeking understanding".   It's not necessarily about obtaining a doctorate in theology, or reading the Summa, but coming to know in a fuller way our relationship with God and what that might mean in witnessing our faith to the world and living it authentically. Always brilliant in his insight and relatable in his teaching, don't miss this far reaching and engaging discussion with Mark!
Find more areas to explore various aspects of theology by visiting ignatius.com
This work is licensed under a Creative Commons Attribution-NonCommercial-NoDerivatives 4.0 International License.