The Nature of Spiritual Direction – Begin Again /w Fr. Timothy Gallagher – Ep. 7 from Discerning Hearts on Vimeo.
In this episode, Fr. Timothy Gallagher discusses the importance of spiritual direction in the life of Ven. Lanteri and in his instruction to his spiritual directees. Fr. Gallagher addresses what is it to be a "spiritual director"? What are the characteristics of the director-directee relationship? He will emphasize the importance of the "continuity of contact" which is vitally important in that relationship. Also, Fr. Gallagher discusses how that relationship should be a "good fit" for both individuals. He will stress the importance of "not traveling alone on the spiritual journey".
For the other episodes in this series check out Fr. Timothy Gallagher's "Discerning Hearts" page
You can obtain just the audio podcast if you would prefer
Podcast: Play in new window | Download (Duration: 26:51 — 24.6MB) | Embed
Subscribe: Apple Podcasts | Android | Email | Google Play | Stitcher | TuneIn | RSS | More
For a copy of the Spiritual Counsels of Ven. Lanteri visit here: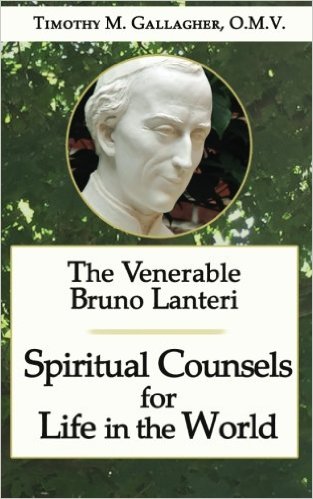 This work is licensed under a Creative Commons Attribution-NonCommercial-NoDerivatives 4.0 International License.