Devotion to the Blessed Virgin Mary Pt 1 – Begin Again /w Fr. Timothy Gallagher – Ep. 10 from Discerning Hearts on Vimeo.
In this episode, Fr. Timothy Gallagher discusses the deep devotion Ven. Bruno Lanteri had for the Blessed Virgin Mary. It was a deep relationship of love between Ven. Lanteri and Our Lady. Fr. Gallagher offers what a Marian devotion can bring to the spiritual life. He goes on to say that there is something safe about turning to the Blessed Mother in our struggles which is deeply rooted in our Catholic tradition.
For the other episodes in this series check out Fr. Timothy Gallagher's "Discerning Hearts" page
You can obtain just the audio podcast if you would prefer
Podcast: Play in new window | Download (Duration: 27:17 — 25.0MB) | Embed
Subscribe: Apple Podcasts | Android | Email | Google Play | Stitcher | TuneIn | RSS | More
For a copy of the Spiritual Counsels of Ven. Lanteri visit here: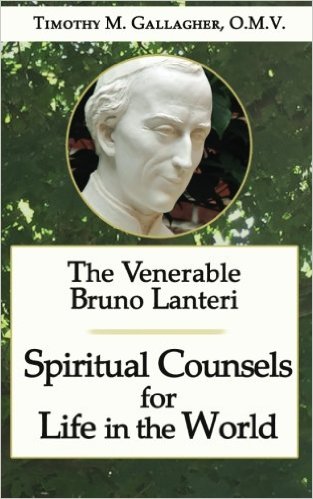 This work is licensed under a Creative Commons Attribution-NonCommercial-NoDerivatives 4.0 International License.