Podcast: Play in new window | Download (Duration: 24:55 — 34.2MB) | Embed
Subscribe: Apple Podcasts | Android | Email | Google Play | Stitcher | TuneIn | RSS | More
In this episode: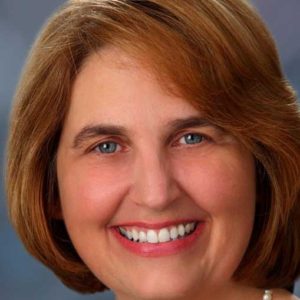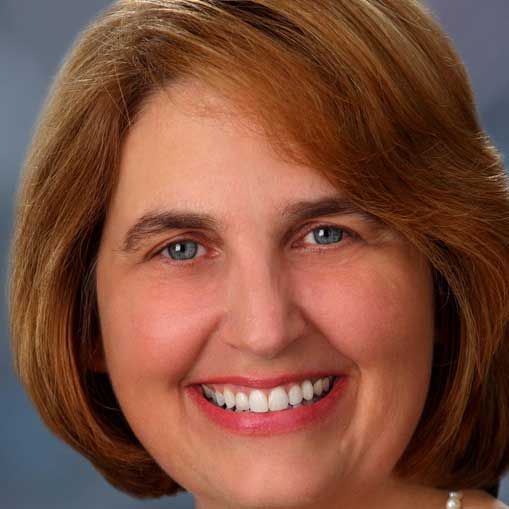 This week's episode:
"Among Women" Guest: Susan Bailey
In this episode Pat talks about finding a way through grief, loss, and tribulation. She speaks with Catholic author and singer-songwriter Susan Bailey. Together they discuss recovery from loss or grief and how to deal with it creatively and with the help of prayer and the sacraments. Pat and Susan talk about her kayaking experiences and the spiritual lessons she learned from it, as captured in her book,  River of Grace.
Also AW listeners are among the first to get a sneak peak at my latest book.
Links for this episode: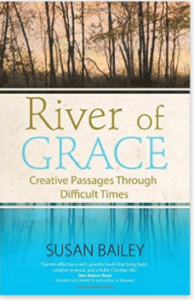 River of Grace by Susan Bailey
About your host, Pat Gohn: After decades of leading women's and family ministries in local churches in New York and Massachusetts, Among Women combines Pat's love of learning and teaching the Catholic faith with her passion of using media for the new evangelization. A wife and mother of three young adults, Pat is both a writer and speaker on Catholic subject matter. She holds a Masters in Theology, and a Bachelors in broadcast communications. Visit her column, "A Word in Season", at the Catholic Portal at Patheos.com, and find her other columns at CatholicMom.com, AmazingCatechists.com, Catholic Digest, or by searching PatGohn.com. Her book for women, Blessed, Beautiful, and Bodacious: Celebrating the gift of Catholic womanhood, was published by Ave Maria Press in 2013.  Pat's newest book is "All In: Why Belonging to the Catholic Church Matters"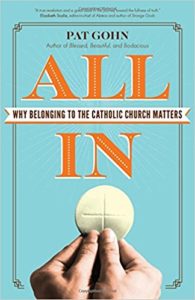 This work is licensed under a Creative Commons Attribution-NonCommercial-NoDerivatives 4.0 International License.