Podcast: Play in new window | Download (Duration: 10:56 — 7.5MB) | Embed
Subscribe: Google Podcasts | Spotify | Amazon Music | Android | Pandora | iHeartRadio | Stitcher | Podcast Index | Email | TuneIn | RSS | More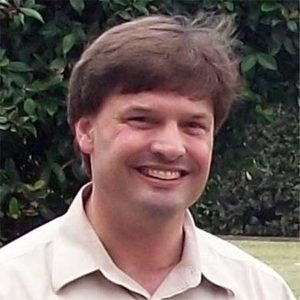 In this episode, we discuss Day 6 and how we are ascending Mt. Tabor the place of the Transfiguration of Jesus and his encounter with Elijah and Moses in the presence of Peter, James, and John.  And then we journey to Cana!
Make your way through the Holy Land to experience Him, follow in His footsteps, and see Him in the works He performed – your footsteps will become His. Celebrate votive Masses in the very places where these miraculous gifts became pages in the Gospel. See where He was back then, and feel how He is still there today!
Places we will visit:
Holy Land · The Negev · Ein Gedi · Jordan · Jericho · Nazareth · Mount Carmel · Stella Maris · Muhraka ·Carmelites · Tabor · Cana · Capharnahum · Mount of Beatitudes · Tabgha · Jerusalem · Bethlehem · Temple Mount · Mt. of Olives · Gallicantu · Via Dolorosa · Mt. Zion · Emmaus
In this episode:
Day6
Thursday, May 28 | Tabor – Cana
In the morning, we will proceed to Mt. Tabor in the Jezreel Valley (Zc12:11), 11 miles west of the Sea of Galilee. According to Origen, St Jerome and St Cyril of Jerusalem, this is the site of the Transfiguration (Mt 17:1) where Jesus appeared in his Glory between Elijah and Moses. Also, the site in the first covenant, in the mid – 12th century BCE of the battle between Barak and Sisera, under the leadership of Deborah the Israelite Judge of that time (Jg4:5). We will ascend the Mount Tabor by foot in silence (1,886 feet). After praying and contemplating the Moso-Arab Church, a jewel of art, We will celebrate the Eucharist in this magnificent place, ponder on the person of Elijah in Judaism and his presence in the New Testament. Lunch. Descent of Mount Tabor by foot. Cana, where Christ performed his first miracle at the request of his mother is on our way to the Lake. In Cana (Jn2:1-11) we will take time to read and pray. If doable, the couples who wish too can perform the renewal of their wedding vows. After Cana, en-route for the Lake of Galilee called also the Sea of Kinnereth (Nb34:1). The next three days we will ponder on the Public life of Jesus. Dinner and overnight on the Sea shore of the Lake. Free evening.
A few words:
Dear Pilgrim, I invite you prayerfully to discern joining me in undertaking a once in a lifetime journey with a remarkable woman of faith, Sr. Magdalit of the Community of the Beatitudes. Her years of lived experience in Israel and leading pilgrimages throughout the Holy Land will avail us of unique opportunities for prayer, spiritual teaching, and fellowship. Together, we hope to lead you into a new encounter with the great mysteries of our faith and a renewal of your devotion to the Lord. Our eyes will see and our hands will touch the great marvels that live among the people and in the sacred geography on which God was born, walked, died and rose. I hope that the Lord calls you to join us.
In Christ,
Dr. Anthony Lilles