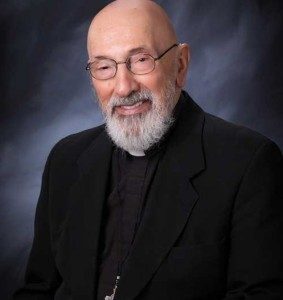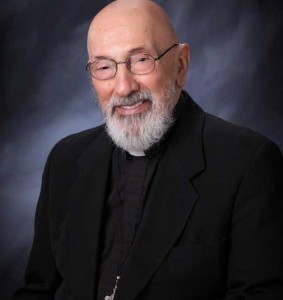 Podcast: Play in new window | Download (Duration: 17:57 — 26.9MB) | Embed
Subscribe: Google Podcasts | Spotify | Amazon Music | Android | Pandora | iHeartRadio | Stitcher | Podchaser | Podcast Index | Email | TuneIn | RSS | More
Brothers and sisters:
In times past, God spoke in partial and various ways
to our ancestors through the prophets;
in these last days, he has spoken to us through the Son,
whom he made heir of all things
and through whom he created the universe,
who is the refulgence of his glory,
the very imprint of his being,
and who sustains all things by his mighty word.
When he had accomplished purification from sins,
he took his seat at the right hand of the Majesty on high,
as far superior to the angels
as the name he has inherited is more excellent than theirs.
For to which of the angels did God ever say:
You are my son; this day I have begotten you?
Or again:
I will be a father to him, and he shall be a son to me?
And again, when he leads the firstborn into the world, he says:
Let all the angels of God worship him.
In the beginning was the Word,
and the Word was with God,
and the Word was God.
He was in the beginning with God.
All things came to be through him,
and without him nothing came to be.
What came to be through him was life,
and this life was the light of the human race;
the light shines in the darkness,
and the darkness has not overcome it.
The true light, which enlightens everyone, was coming into the world.
He was in the world,
and the world came to be through him,
but the world did not know him.
He came to what was his own,
but his own people did not accept him.
But to those who did accept him
he gave power to become children of God,
to those who believe in his name,
who were born not by natural generation
nor by human choice nor by a man's decision
but of God.
And the Word became flesh
and made his dwelling among us,
and we saw his glory,
the glory as of the Father's only Son,
full of grace and truth.