Podcast: Play in new window | Download (Duration: 30:13 — 20.8MB) | Embed
Subscribe: Apple Podcasts | Google Podcasts | Spotify | Amazon Music | Android | Pandora | iHeartRadio | JioSaavn | Podchaser | Gaana | Podcast Index | Email | TuneIn | Deezer | Anghami | RSS | More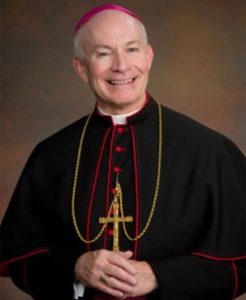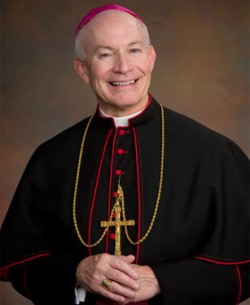 Episode 4 "Infant Baptism: Welcoming our Children" – Why it Matters: An Exploration of Faith with Archbishop George Lucas
In this episode we continue our conversation on why baptism matters.  We will discuss, among other things, the reason for infant baptisms in the life of the Church, the vital role the parents have in nurturing baptismal grace in the hearts of their children and how godparents, grandparents and the entire parish community contribute to the life of faith of the newly baptized child.
From the Catechism of the Catholic Church
Christian Initiation
1229 From the time of the apostles, becoming a Christian has been accomplished by a journey and initiation in several stages. This journey can be covered rapidly or slowly, but certain essential elements will always have to be present: proclamation of the Word, acceptance of the Gospel entailing conversion, profession of faith, Baptism itself, the outpouring of the Holy Spirit, and admission to Eucharistic communion.
1231 Where infant Baptism has become the form in which this sacrament is usually celebrated, it has become a single act encapsulating the preparatory stages of Christian initiation in a very abridged way. By its very nature infant Baptism requires a post-baptismal catechumenate. Not only is there a need for instruction after Baptism, but also for the necessary flowering of baptismal grace in personal growth.
For more teachings and information about Archbishop George J. Lucas of the Archdiocese of Omaha, visit:   archomaha.org