Podcast: Play in new window | Download (Duration: 7:58 — 5.5MB) | Embed
Subscribe: Google Podcasts | Spotify | Amazon Music | Android | Pandora | iHeartRadio | Stitcher | Podchaser | Podcast Index | Email | TuneIn | RSS | More
Day Six  For the grace of living in the shadow of the Father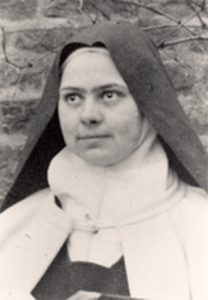 Jesus lived in the shadow of the Father. To be under this shadow is to accept a paradoxical mystery. In his humiliation, He was exalted. In his rejection, He was beloved. By His Wounds, we are healed. In His death, He became the source of life. Conversely, He humiliated the haughty and the proud who could not recognize Him. He declared the poor blessed, and the rich were not able to follow him. He held up the meek as conquerors, and the violent could not seize Him. He calmed storms, but humbly accepted the kiss that betrayed Him. He saved others, but out of love for the Father, would not save Himself. It is in this shadow that Jesus gave Himself for us, and in this same shadow, we learn to how to give ourselves in love for Him.
Saint Elizabeth sees the shadow of the Father as a mystery that separates us from everything that might distract or impede our efforts to seek God by a wholly loving and simple movement of heart. Sometimes being overshadowed in this way means embracing difficult and trying circumstances. Often it means having trust and confidence in God when we do not understand how or feel or even intuit that He is acting in our lives. The Trinity works at a level more fundamental than any state of consciousness, deeper than any feeling, higher than any understanding, beyond any intuition to sense or grasp. Saint John of the Cross, to whom Saint Elizabeth was devoted as a spiritual daughter, understood this secret place could only be entered by faith. Saint John of the Cross identifies the shadow of the Father with a mysterious darkness – and enchanting dark night in which love transforms by faith. In this night, God has the freedom to realize the plan of love that He has for each of us. The Father will detach us from every other support until we cleave to Him alone – allowing Him to transform us in the image of His Son. He wants us by faith to imitate His Son – who did everything with total trust and confidence in the goodness of the Father, even when that goodness seemed so hidden.
The spiritual mission of Saint Elizabeth encourages us to desire to live in the shadow of the Father, even though it is sometimes difficult to do so. She encourages this because she knows the joy and peace that one can find in this shadow – not only for oneself, but for everyone God entrusts to us. For this grace, let us pray
O My God, Trinity whom I adore, help me to forget myself entirely so as to be established in you as still and as peaceful as if my soul were already in eternity. May nothing be able to disturb my peace, nor make me depart from you, o my Unchanging One, but may each moment carry me further into the depths of your Mystery. Pacify my soul, make it your heaven, your beloved abode, your resting place. May I never leave you there alone, but may I be entirely present, my faith completely ready, wholly adoring, fully surrendered to your creative action.

O my beloved Christ, crucified by love, I would like to be a bride for your heart. I would like to cover you with glory, I would like to love you… unto death. I feel my powerlessness, however, and I ask you to clothe me with yourself, to identify my soul with all the movements of your soul, to defeat me, to overwhelm me, to substitute yourself for me, that my life might be but the radiation of your Life. Come into me as Adorer, as Healer, as Savior. O Eternal Word, Word of my God, I want to spend my life listening to you, I want to be completely docile, ready to learn everything from you. Then, through all nights, all voids, all weakness, I want to fixate on you always and to remain under your great light. O My beloved Star, fascinate me so that I would not be able to forsake your shining light.

O Consuming Flame, Spirit of love, come over me until my soul is render into an incarnation of the Word; may I be for Him another humanity in which he renews His whole Mystery.

And you, O Father, bend over your little creature, cover her with your shadow, and see in her only the Beloved in whom You are well-pleased.
O my Three, my All, my Beatitude, Infinite Solitude, Immensity in which I loose myself, I surrender myself as prey. Bury yourself in me in order that I might bury myself in you, while waiting to contemplate in your light the immeasurable depths of your grandeur.

Amen
The Novena to St. Elizabeth of the Trinity is authored by Dr. Anthony Lilles S.T.D.