Podcast: Play in new window | Download (Duration: 11:08 — 7.8MB) | Embed
Subscribe: Apple Podcasts | Google Podcasts | Spotify | Amazon Music | Android | Pandora | iHeartRadio | JioSaavn | Podchaser | Gaana | Podcast Index | Email | TuneIn | Deezer | Anghami | RSS | More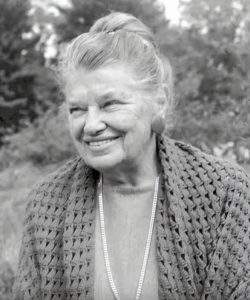 SM5 – Repentance and Forgiveness – Season of Mercy: Lent and Easter by Servant of God Catherine Doherty
Repentance and Forgiveness
Repentance is a powerful word. We should use it not only in Lent but constantly, because daily we commit acts, say words, have inward movements, that we are sorry for, wish we had not said or done, and in some way wish to atone for.
That is good. It is also good to know that sin is not the immediate cause of this or that calamity. Sometimes God sends us sorrow, trials, sadness so that we repent, do penance, and turn our face to him. At times it is very hard to understand that those calamities and tragedies can make us understand the love of God, and his tenderness and mercy shine with a new shine, better than ever. Let us be reassured and let us open ourselves to whatever God sends us. A supposed calamity changes into a benediction, into something we could offer to God. Let us look at things that way; it takes faith, but you pray for faith.
Doherty, Catherine. Season of Mercy: Lent and Easter (Seasonal Customs Vol. 2) (pp. 33-34). Madonna House Publications. Kindle Edition.
---
Catherine Doherty was born into an aristocratic family in Russia in 1896, and baptized in the Russian Orthodox Church. Because of her father's work, she grew up in Ukraine, Egypt, and Paris. Many different strands of Christianity were woven into the spiritual fabric of her family background, but it was from the liturgy of the Russian Orthodox Church, the living faith of her father and mother, and the earthy piety of the Russian people themselves that Catherine received the powerful spiritual traditions and symbols of the Christian East. Catherine fled to England during the Russian Revolution, and was received into the Catholic Church in 1919. The cause for her canonization has been officially opened in the Catholic Church. More information about Catherine's life, works, and the progress of her cause can be found at: www.catherinedoherty.org and www.madonnahouse.org.
---
Discerning Hearts is grateful to Madonna House Publications whose permission was obtained to record these audio selections from this published work.