Podcast: Play in new window | Download (Duration: 2:32 — 1.9MB) | Embed
Subscribe: Apple Podcasts | Google Podcasts | Spotify | Amazon Music | Android | Pandora | iHeartRadio | JioSaavn | Podchaser | Gaana | Podcast Index | Email | TuneIn | Deezer | Anghami | RSS | More
The Cross of Christ Restores. . .Forgiveness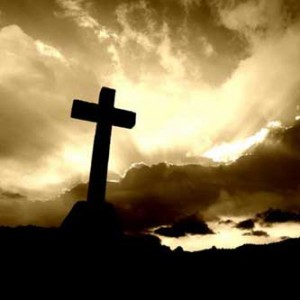 Steps to Take as You Follow Christ
Ask—Do I believe in the power of Jesus to forgive?
Seek—Acknowledge your sinfulness before God. Make a daily examination of conscience. In whom are you placing your trust, in Jesus or yourself? Frequently ask God to help you to sin no more.
Knock—Meditate on Philippians 3:8–11.
Not only that, but I believe nothing can happen that will outweigh the supreme advantage of knowing Christ Jesus my Lord. For him I have accepted the loss of everything, and I look on everything as so much rubbish if only I can have Christ and be given a place in him.
I am no longer trying for perfection by my own efforts, the perfection that comes from the Law, but I want only the perfection that comes through faith in Christ, and is from God and based on faith.
All I want is to know Christ and the power of his resurrection and to share his sufferings by reproducing the pattern of his death. That is the way I can hope to take my place in the resurrection of the dead.
What does Paul mean when he speaks of his faith in Christ? Why would he count everything else as a loss and garbage? How can one become more like Christ in his death?
Transform Your Life—See yourself as no different than the greatest sinner or greatest saint. Potentially, you could be one or the other; the outcome depends more upon the one in whom you place your trust than any personal merit of your own.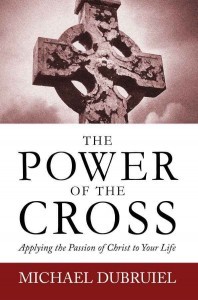 The author of The Power of the Cross: Applying the Passion of Christ in Your Life, Michael Dubriuel, passed away in 2009.  His wife, author Amy Welborn, has made his book available as a free e-book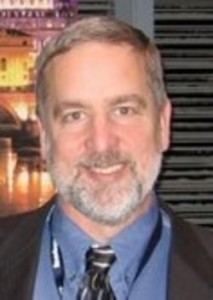 ! We HIGHLY encourage you to download this exceptional work.
The Power of the Cross is now available as a free e-book,
check out more information by going here
Check out more at the Discerning Hearts' Michael Dubruiel page
Excerpt from THE JERUSALEM BIBLE, copyright (c) 1966 by Darton, Longman & Todd, Ltd. and Doubleday, a division of Penguin Random House, Inc. Reprinted by Permission.