Podcast: Play in new window | Download (Duration: 2:35 — 1.9MB) | Embed
Subscribe: Apple Podcasts | Google Podcasts | Spotify | Amazon Music | Android | Pandora | iHeartRadio | JioSaavn | Podchaser | Gaana | Podcast Index | Email | TuneIn | Deezer | Anghami | RSS | More
The Cross of Christ Transforms. . .How We See Ourselves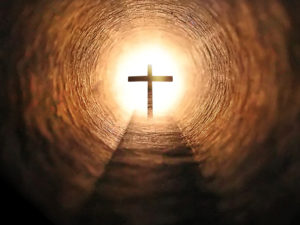 Steps to Take as You Follow Christ
Ask—From what do I need Jesus to save me?
Seek—God's forgiveness for your sins. Ask God to transform you into the image of his Son, so that you may be an instrument of God's grace to others.
Knock—Meditate on 1 Corinthians 6:9–11.
You know perfectly well that people who do wrong will not inherit the kingdom of God: people of immoral lives, idolaters, adulterers, catamites, sodomites, thieves, usurers, drunkards, slanderers, and swindlers will never inherit the kingdom of God.
These are the sort of people some of you were once, but now you have been washed clean, and sanctified, and justified through the name of the Lord Jesus Christ and through the Spirit of our God.
St. Paul presents a list of those unfit for the kingdom of God. What about each sin alluded to in the list might point to someone worshipping something or someone other than God? Is there a particular sin that you struggle with within the list? How is your life different in Christ?
Transform Your Life—Make a good examination of conscience and plan to go to confession on a regular occasion, perhaps once a month. Try to make your confession sincere, letting go of your attempts to control your own life, and a real surrender to the grace of Jesus Christ. Vow to Christ to trust in his mercy to truly transform your life.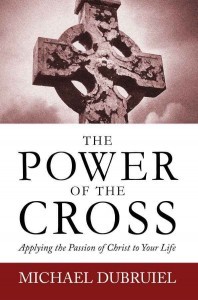 The author of The Power of the Cross: Applying the Passion of Christ in Your Life, Michael Dubriuel, passed away in 2009.  His wife, author Amy Welborn, has made his book available as a free e-book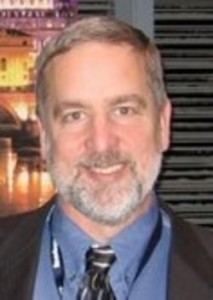 ! We HIGHLY encourage you to download this exceptional work.
The Power of the Cross is now available as a free e-book,
check out more information by going here
Check out more at the Discerning Hearts' Michael Dubruiel page
Excerpt from THE JERUSALEM BIBLE, copyright (c) 1966 by Darton, Longman & Todd, Ltd. and Doubleday, a division of Penguin Random House, Inc. Reprinted by Permission.