Podcast: Play in new window | Download (Duration: 2:33 — 1.9MB) | Embed
Subscribe: Google Podcasts | Spotify | Amazon Music | Android | Pandora | iHeartRadio | Stitcher | Podchaser | Podcast Index | Email | TuneIn | RSS | More
The Cross of Christ Unites. . .Us in the Work We Have to Do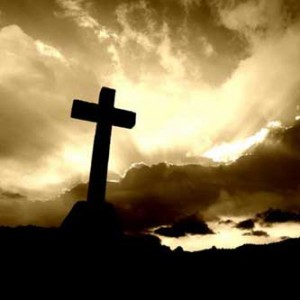 Steps to Take as You Follow Christ
Ask—How can dying to myself help me to know God's purpose?
Seek—Ask others to describe what your gifts are, and where they see you as being most authentic in your life. Resolve to see everyone who crosses your path as the servants that God sends to obtain fruit from the harvest.
Knock—Meditate on Revelation 22:1–2.
Then the angel showed me the river of life, rising from the throne of God and of the Lamb and flowing crystal-clear down the middle of the city street. On either side of the river were the trees of life, which bear twelve crops of fruit in a year, one in each month, and the leaves of which are the cure for the pagans.
How has your Baptism changed the curse of original sin in your life into the blessing of the mission that God gives you in Christ? When you receive the Eucharist, imagine that Christ is grafting you to himself, so that his life, his healing, his strength flow through you.
Transform Your Life—Ask Our Lord to reveal to you any areas of your life where you might be serving false gods. Ask him to help you to abandon yourself to God's will in your life in the same way that he did in the Garden of Gethsemane. Believe in God's providential care for you, no matter what has happened in your life in the past or present.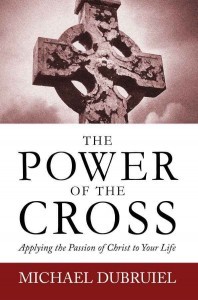 The author of The Power of the Cross: Applying the Passion of Christ in Your Life, Michael Dubriuel, passed away in 2009.  His wife, author Amy Welborn, has made his book available as a free e-book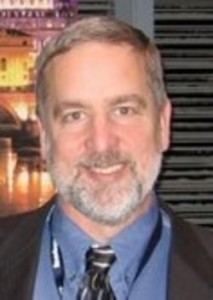 ! We HIGHLY encourage you to download this exceptional work.
The Power of the Cross is now available as a free e-book,
check out more information by going here
Check out more at the Discerning Hearts' Michael Dubruiel page
Excerpt from THE JERUSALEM BIBLE, copyright (c) 1966 by Darton, Longman & Todd, Ltd. and Doubleday, a division of Penguin Random House, Inc. Reprinted by Permission.