Podcast: Play in new window | Download (Duration: 31:19 — 21.6MB) | Embed
Subscribe: Apple Podcasts | Google Podcasts | Spotify | Amazon Music | Android | Pandora | iHeartRadio | JioSaavn | Podchaser | Gaana | Podcast Index | Email | TuneIn | Deezer | Anghami | RSS | More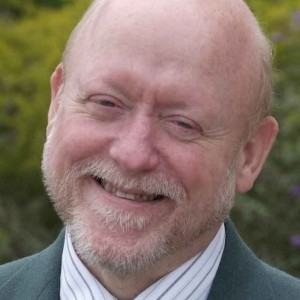 Episode 9 – "Know your Weapons" pt. 4 – Put on The Armor – A Manual for Spiritual Warfare with Dr. Paul Thigpen Ph.D
Dr. Thigpen offers insights on the Manual for Spiritual Warfare Chapter 4:
Blessings and blessed objects. Both the blessings that are properly given by clergy (such as those in the Liturgy) and the blessings spoken by lay people as part of their daily lives (such as a table grace) are important sacramentals. They can sanctify our thoughts, our actions, and our surroundings in a way that repels the Enemy. We see their power most clearly when used to remedy the demonic infestation of a building or object through a priestly blessing with holy water. Throughout the centuries, the testimony of many Christians, including a number of saints, confirms that objects blessed by a priest, through the power of the Church's intercession, can repel demonic powers. Again and again, evil spirits have recoiled in dread, not just from the Sign of the Cross, but also from holy water and blessed oil, crosses, crucifixes, medals, candles, or salt. These can be used by priests in exorcisms as well as by lay Christians in everyday life. So the faithful sometimes keep such sacramentals in their homes. The home itself (as well as other buildings) can be blessed by a priest as well.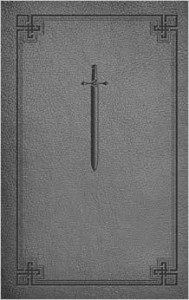 Paul Thigpen, Ph.D., is the Editor of TAN Books in Charlotte, North Carolina. An internationally known speaker, best-selling author, and award-winning journalist, Paul has published forty-three books in a wide variety of genres and subjects: history and biography, spirituality and apologetics, anthologies and devotionals, family life and children's books, study guides and reference works, fiction and collections of poetry and prayers.
Paul graduated from Yale University in 1977 summa cum laude, Phi Beta Kappa, with Distinction in the Major of Religious Studies. He was later awarded the George W. Woodruff Fellowship at Emory University in Atlanta, where he earned an M.A. (1993) and a Ph.D. (1995) in Historical Theology. In 1993 he was named as a Jacob K. Javits Fellow by the U.S. Department of Education. He has served on the faculty of several universities and colleges.
In 2008 Paul was appointed by the United States Conference of Catholic Bishops to their National Advisory Council for a four-year term. He has served the Church as a theologian, historian, apologist, evangelist, and catechist in a number of settings, speaking frequently in Catholic and secular media broadcasts and at conferences, seminars, parish missions, and scholarly gatherings.