Podcast: Play in new window | Download (Duration: 39:56 — 27.4MB) | Embed
Subscribe: Apple Podcasts | Google Podcasts | Spotify | Amazon Music | Android | Pandora | iHeartRadio | JioSaavn | Podchaser | Gaana | Podcast Index | Email | TuneIn | Deezer | Anghami | RSS | More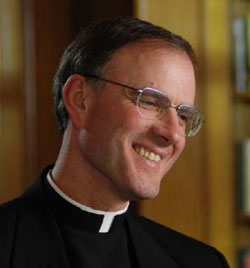 In this episode, Fr. Gallagher continues discussing the nature of the Hobbits and introduces the character of Elrond.  Fr. Gallagher also addresses the issues that arise in the film adaptation of the book, and what to make of such endeavors.
Elrond raised his eyes and looked at him, and Frodo felt his heart pierced by the sudden keenness of the glance. 'If I understand aright all that I have heard,' he said, 'I think that this task is appointed for you, Frodo; and that if you do not find a way, no one will. This is the hour of the Shire-folk, when they arise from their quiet fields to shake the towers and counsels of the Great. Who of all the Wise could have foreseen it? Or, if they are wise, why should they expect to know it, until the hour has struck?

'But it is a heavy burden. So heavy that none could lay it on another. I do not lay it on you. But if you take it freely, I will say that your choice is right; and though all the mighty Elf-friends of old, Hador, and Húrin, and Túrin, and Beren himself were assembled together, your seat should be among them.'
Tolkien, J.R.R. (2012-02-15). The Fellowship of the Ring: Being the First Part of The Lord of the Rings (p. 270-271). Houghton Mifflin Harcourt. Kindle Edition.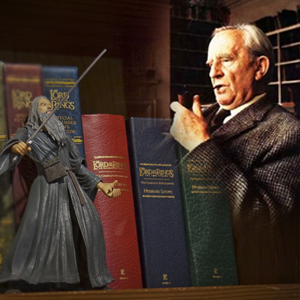 Father Timothy M. Gallagher, O.M.V., was ordained in 1979 as a member of the Oblates of the Virgin Mary, a religious community dedicated to retreats and spiritual formation according to the Spiritual Exercises of St. Ignatius. Fr. Gallagher is featured on the EWTN series "Living the Discerning Life: The Spiritual Teachings of St. Ignatius of Loyola".
For more information on how to obtain copies of Fr. Gallaghers's various books and audio which are available for purchase, please visit his website: frtimothygallagher.org
For the other episodes in this series check out Fr. Timothy Gallagher's "Discerning Hearts" page