Podcast: Play in new window | Download (Duration: 35:17 — 24.3MB) | Embed
Subscribe: Apple Podcasts | Google Podcasts | Spotify | Amazon Music | Android | Pandora | iHeartRadio | Stitcher | JioSaavn | Podchaser | Gaana | Podcast Index | Email | TuneIn | Deezer | Anghami | RSS | More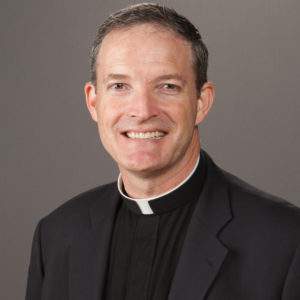 The Reasons for Spiritual Desolation – The Heart of the Spiritual Exercises of St. Ignatius of Loyola with Fr. Anthony Wieck S.J.
Fr. Anthony Wieck and Kris McGregor continue this series centered around the Spiritual Exercises of St. Ignatius of Loyola. Fr. Wieck discusses reasons we often fall into desolation.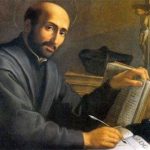 An excerpt from the conversation:
"A critical piece of the discernment of spirits is this toggling back and forth from one side to another, between consolation and desolation. Now, this is a really critical insight of Saint Ignatius. So helpful. Imagine there's two angles at which we serve the Lord, either through consolation on one side and desolation from the other side, so consolation or desolation. In consolation, so he defines his terms very well, thankfully, he calls it an interior movement in which the soul is inflamed with love of its creator and Lord. And therefore, it can love everything on the face of the Earth and the Lord, kind of like the principle of foundation, all things are created to the praise, reverence, and service of God. I should use them insofar as they help me to praise, reverence, and serve God.

So in consolation, I feel inflamed with the love of God, I want to grow in the love of God. I'm so grateful to be alive. I can, he says, "even shed tears from love," love of my Lord, perhaps even from sorrow from my sin, so that would be in consolation, spiritual consolation we're speaking about. Spiritual consolation, I might be sorry for my sins, or the passion of Christ, what he's done for me. I'm amazed by that. Everything leads towards the praise, reverence, and service of God, though. Note that direction, that direction, so in spiritual consolation, I feel buoyant. "I feel an increase," he says, "in the theological virtues of faith, hope, and charity. I'm growing in the love of the Lord," so wonderful experience. There's an interior joy in me. I'm more and more attracted to heavenly things, and to the salvation of my soul. I'm feeling peace from our Lord. That's a wonderful experience."
---
Fr. Anthony Wieck is a Jesuit priest of the Central & Southern province. Sixth of nine children, raised on a farm in Oregon, Fr. Anthony began religious life in 1994, spending his first five years of formation in Rome, Italy, studying at the Casa Balthasar and the Gregorian. The former was under the watchful patronage of Pope Benedict XVI (then-Card. Joseph Ratzinger).  Fr. Anthony currently acts as retreat master at the White House Jesuit Retreat in St. Louis, Missouri. He also offers spiritual direction at the St. Louis diocesan seminary for 25 future priests there.