Podcast: Play in new window | Download (Duration: 32:22 — 22.3MB) | Embed
Subscribe: Google Podcasts | Spotify | Amazon Music | Android | Pandora | iHeartRadio | Stitcher | Podchaser | Podcast Index | Email | TuneIn | RSS | More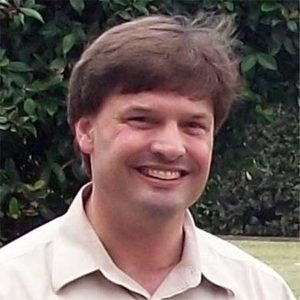 Join Dr. Anthony Lilles and Kris McGregor as they offer a type of "online retreat" based on the spiritual work Heart of the World written by Fr. Hans Urs von Balthasar.
In part two of this second "conference" talk, Dr. Lilles reflects upon "The Coming of the Light"
Here is the excerpt that is read in the conference:
Do not take offense, you branches, at the deformity of your trunk. Do not scorn the powerlessness that strengthens you. For in me death is at work, but in you, life. You are sated, you have already become rich; without me you  have  attained  to  lordship.  Were it only true lordship, then could I reign in you!  But while you are strong, I am still weak; and at the same time as you make a show of your honors, I am despised. To this very hour I suffer hunger and thirst, nakedness and blows. I am the homeless one who slaves away at the work of his hands. I am the accused one who blesses, the persecuted who bears it patiently, the slandered consoler, the world's refuse.  Still today, as always, I am the draining dishwater in which you all wash.  And just as you despise me, so you despise my disciples and emissaries, for in them also the same law of weakness is at work.  And because all life has its origin in the impotence and even disgrace. I have appointed the last place for them, as if they were evildoers condemned to death. But just as I live from the power of God after being crucified in weakness, so too will they prove themselves to you to be alive in me with the power of God. For look: in them my life has begun to circulate and to bring them to ripeness as my firstfruits. Just as the strawberry plant sends out long shoots which soon form roots and finally produce a new plant, so too have I multi­ plied my inner center and established new centers in hearts sprung from mine. My children become fathers and new communities blossom from the blood of my Apostles' hearts. For my grace is always fruitful, and my gift it is for you to pass my grace on. My treasure is to be found in prodigality, and only he possesses me who gives me away. For I am indeed the Word, and how can one possess a word other than by speaking it?
Hans Urs von Balthasar, Heart of the World (San Francisco: Ignatius Press, 1979), 82-83.
---
Though having the "Heart of the World" mentioned in this "retreat" is not necessary, we would encourage you at some to purchase this outstanding spiritual classic.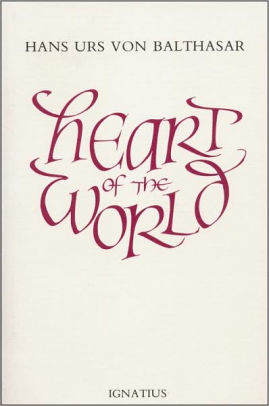 You find the book here
From the book description:
A great Catholic theologian speaks from the heart about the Heart of Christ, in a profound and lyrical meditation on Our Lord's love for his Bride the Church.
---
Anthony Lilles, S.T.D. is the St. Patrick's Seminary & University in Menlo Park, CA.  He has served the Church and assisted in the formation of clergy since 1994, and now previously served in the Archdiocese of Los Angeles as Academic Dean of St. John's Seminary, associate professor of theology and Academic Advisor of Juan Diego House. The son of a California farmer, married with young adult children, he holds a BA in theology from the Franciscan University of Steubenville with both the ecclesiastical licentiate and doctorate in spiritual theology from the Pontifical University of Saint Thomas Aquinas in Rome (the Angelicum). He was a founding faculty member of Saint John Vianney Seminary in Denver where he also served as academic dean, department chair, director of liturgy and coordinator of spiritual formation for the permanent deacon program. He has recently published Hidden Mountain Secret Garden, Omaha: Discerning Hearts (2012)