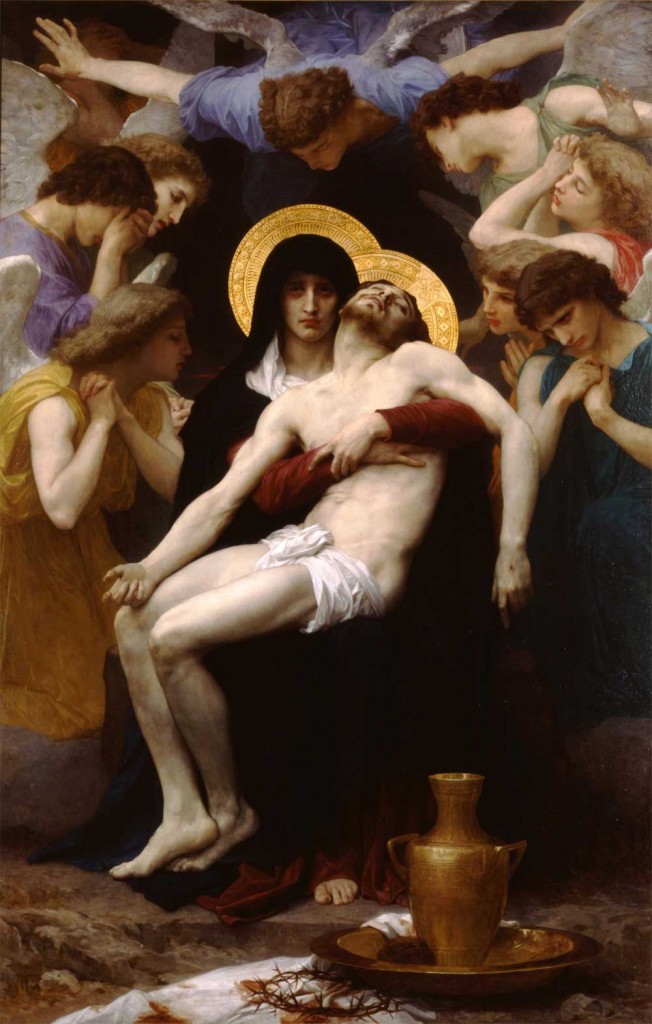 Podcast: Play in new window | Download (Duration: 38:12 — 35.0MB) | Embed
Subscribe: Google Podcasts | Spotify | Amazon Music | Android | Pandora | iHeartRadio | Stitcher | Podchaser | Podcast Index | Email | TuneIn | RSS | More
Fr. James Rafferty and Deacon James Keating offered a Lenten Morning of Reflection on behalf of the Institute for Priestly Formation entitled "Into Your Hands I Commend My Spirit".
William-Adolphe Bouguereau's "Pieta" was used as the vocal point for reflection, as well as the following passages:
From  John 3:16-17
For God so loved the world that he gave* his only Son, so that everyone who believes in him might not perish but might have eternal life.k17For God did not send his Son into the world to condemn* the world, but that the world might be saved through him.l
Excerpts from Pope Francis' encyclical "Light of Faith":
Our culture has lost its sense of God's tangible presence and activity in our world. We think that God is to be found in the beyond, on another level of reality, far removed from our everyday relationships. But if this were the case, if God could not act in the world, his love would not be truly powerful, truly real, and thus not even true, a love capable of delivering the bliss that it promises. It would make no difference at all whether we believed in him or not. Christians, on the contrary, profess their faith in God's tangible and powerful love which really does act in history and determines its final destiny: a love that can be encountered, a love fully revealed in Christ's passion, death and resurrection.

Yet it is precisely in contemplating Jesus' death that faith grows stronger and receives a dazzling light; then it is revealed as faith in Christ's steadfast love for us, a love capable of embracing death to bring us salvation. This love, which did not recoil before death in order to show its depth, is something I can believe in; Christ's total self-gift overcomes every suspicion and enables me to entrust myself to him completely.