Episode 3 – Great Works in Western Literature with Joseph Pearce – Mary Shelley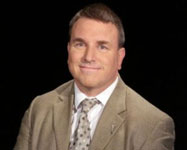 Mary Shelley's Frankenstein is one of the most influential and controversial novels of the nineteenth century; but has also become one of the most misunderstood and misinterpreted. It has been vivisected critically by latter-day Victor Frankenstein's who have transformed the meanings emergent from the novel into monsters of postmodern misconception. Rather than understanding Frankenstein and his monster through the lens of tradition, the moderns have seized upon the book and carried off bits to construct their own particular bogeymen.
Seldom has a work of fiction suffered so scandalously from the slings and arrows of outrageous criticism. This critical edition, containing tradition-oriented essays by literary scholars, refutes the errors and serves as an antidote to the poison that has contaminated the critical understanding of this classic gothic novel.
Podcast: Play in new window | Download (Duration: 28:18 — 25.9MB) | Embed
Subscribe: Google Podcasts | Spotify | Amazon Music | Android | Pandora | iHeartRadio | Stitcher | Podchaser | Podcast Index | Email | TuneIn | RSS | More
Based on the Ignatius Critical Edition, this series examines, from the Judeo-Christian perspective, the life,the times, and influence of authors of great works in literature .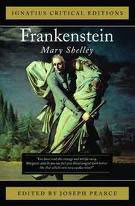 Joseph Pearce is currently the Writer-in-Residence and Visiting Fellow at Thomas More College of Liberal Arts in Merrimack, New Hampshire. He is also Visiting Scholar at Mount Royal Academy in Sunapee, New Hampshire. He is also Visiting Scholar at Mount Royal Academy in Sunapee, New Hampshire. He is  co-editor of the Saint Austin Review (or StAR), an international review of Christian culture, literature, and ideas published in England (Family Publications) and the United States (Sapientia Press). He is also the author of many books, including literary biographies of Solzhenitsyn, J. R. R. Tolkien, C. S. Lewis, G. K. Chesterton, and Oscar Wilde.
To learn more about the authors and titles available in the Ignatius Critical Editions