#15 The Thirtheenth Rule The Discernment of Spirits /w Fr. Timothy Gallagher, OMV from Discerning Hearts on Vimeo.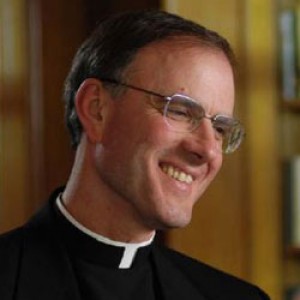 Episode 15 – The Thirteenth Rule:
Likewise, he acts as a licentious lover in wanting to be secret and not revealed. For, as the licentious man who, speaking for an evil purpose, solicits a daughter of a good father or a wife of a good husband, wants his words and persuasions to be secret, and the contrary displeases him much, when the daughter reveals to her father or the wife to her husband his licentious words and depraved intention, because he easily gathers that he will not be able to succeed with the undertaking begun: in the same way, when the enemy of human nature brings his wiles and persuasions to the just soul, he wants and desires that they be received and kept in secret; but when one reveals them to his good Confessor or to another spiritual person that knows his deceits and evil ends, it is very grievous to him, because he gathers, from his manifest deceits being discovered, that he will not be able to succeed with his wickedness begun.
For the other episodes in this series check out Fr. Timothy Gallagher's "Discerning Hearts" page
You can obtain just the audio podcast, if you would prefer
Podcast: Play in new window | Download (Duration: 28:00 — 25.6MB) | Embed
Subscribe: Google Podcasts | Spotify | Amazon Music | Android | Pandora | iHeartRadio | Stitcher | Podchaser | Podcast Index | Email | TuneIn | RSS | More