Podcast: Play in new window | Download (Duration: 30:35 — 21.0MB) | Embed
Subscribe: Google Podcasts | Spotify | Amazon Music | Android | Pandora | iHeartRadio | Stitcher | Podchaser | Podcast Index | Email | TuneIn | RSS | More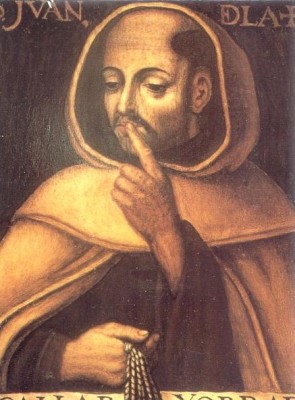 BK3 Chap 29 – 33 – "The Ascent of Mt. Carmel" by St. John of the Cross
translated by David Lewis
read by Ed Humpal
For the complete pdf text of the "The Ascent of Mt. Carmel" by St. John of the Cross
For other audio chapters of "The Ascent of Mt. Carmel" visit here
Book 3
Which treats of the purgation of the active night of the memory and will. Gives instruction how the soul is to behave with respect to the apprehensions of these two faculties, that it may come to union with God, according to the two faculties aforementioned, in perfect hope and charity.
Chapter 29
The fifth kind of goods, in which the Will has Joy: the Supernatural. Their nature, and the difference between them and Spiritual Goods.How Joy in them is to be directed unto God.
Chapter 30
The evils resulting from the will's rejoicing in this kind of goods.
Chapter 31
The benefits of self-denial in the Joy of Supernatural graces.
Chapter 32
The sixth kind of goods in which the will rejoices. Their nature.The first division of them.
Chapter 33
Of the Spiritual Goods distinctly cognizable by the Intellect and the memory. The conduct of the will with respect to joy in them.