Our conversation about St. Dominic with Bert Ghezzi.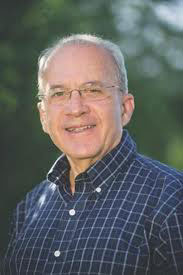 Podcast: Play in new window | Download (Duration: 20:26 — 18.7MB) | Embed
Subscribe: Google Podcasts | Spotify | Amazon Music | Android | Pandora | iHeartRadio | Stitcher | Podchaser | Podcast Index | Email | TuneIn | RSS | More
Spain gives us yet another incredible saint…St. Dominic.  He is the founder of the Order of Preachers (so
when you see an  "O.P." behind the name, that's what's going on).  Most of us call them the Dominicans.   Born in 1170, he died on this date in 1221.  A lot of traveling took place between those years.  There is an interesting story that is told that before his birth his mother dreamed that a dog leapt from her womb carrying a torch in its mouth, and "seemed to set the earth on fire."  His name in latin is Dominicanus, which is essentially the "Lord's Hound"….fascinating.  (Parents out there, take note:  names matter.)  St. Dominic and his order have been responsible for setting the earth ablaze with the Gospel for over 800 years.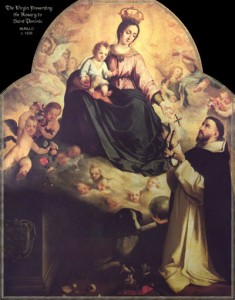 Also, St. Dominic and the Order have contributed considerably to the spread of the devotion to Our Lady, and inparticular, to the Holy Rosary.  Another good reason to celebrate his life and legacy today!
Also check out the
Discerning Hearts St. Dominic Page