Michael Dubruiel received a Master's Degrees in Christian Spirituality and Theology. He worked as a teacher at every level of Catholic Education, in pastoral ministry and served as an Acquisitions Editor for Our Sunday Visitor Publishing Company. He  appeared frequently on Catholic radio programs throughout the country and spoke at the national conferences of the NCEA, NCEE and the Catholic Writers Conference.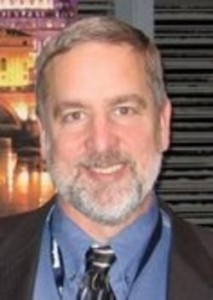 Michael died unexpectedly on February 3, 2009. May he rest in peace.
This work is licensed under a Creative Commons Attribution-NonCommercial-NoDerivatives 4.0 International License.