Podcast: Play in new window | Download (Duration: 35:59 — 49.4MB) | Embed
Subscribe: Apple Podcasts | Android | Email | Google Play | Stitcher | TuneIn | RSS | More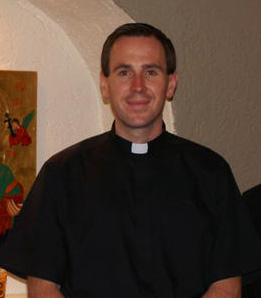 Fr. Sean Davidson offers one of the best books I've encountered on St. Mary Magdalene.  More than a biography of the person, Fr. Davidson reflects on the heart of the one known as the "Apostle to the Apostles." "Saint Mary Magdalene: Prophetess of Eucharistic Love,"  based on the Biblical texts traditionally associated with St. Mary Magdalene, this book shines a beautiful bright light on her love for Jesus and how it translates to the devotion of Eucharistic Adoration.  A truly excellent work which we highly recommend!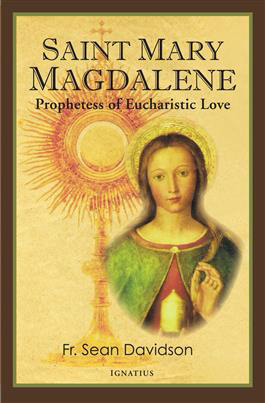 You can find the book here
"Saint Mary Magdalene reminds us of the need to recover the primacy of God and the primacy of adoration in the life of the Church and in the liturgical celebration."
— Cardinal Robert Sarah, Prefect of the Congregation for Divine Worship, Author, God or Nothing: A Conversation on Faith
"Saint Mary Magdalene has finally been given her deserved praise and understanding. Her amazing story of renewed life, restored love and relentless devotion to Christ as Savior is deeply inspiring!"
— Mother Dolores Hart, O.S.B., Author, The Ear of the Heart: An Actress' Journey from Hollywood to Holy Vows
This work is licensed under a Creative Commons Attribution-NonCommercial-NoDerivatives 4.0 International License.