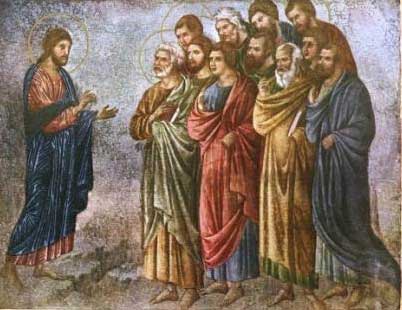 To listen in a continuous stream,use this player
To download individual episodes of this program,
scroll below
Is Jesus Calling You? Discerning Your Vocational Call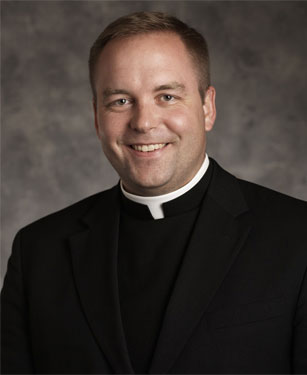 Fr. Paul Hoesing serves as the Vocation Director for the Archdiocese of Omaha, NE. He also serves as the President of the The National Conference of Diocesan Vocation Directors.

For more from Fr. Hoesing visit: archomaha.org
Podcast: Play in new window | Download (Duration: 28:00 — 25.6MB) | Embed
Subscribe: iTunes | Android | Email | RSS | More
Is Jesus Calling? A Spiritual Guide to Discerning Your Vocational Call with Fr. Paul Hoesing – episode 2: The First Spiritual Lesson: You Must Follow Christ. "Discovering one's vocation is not a navel-gazing, self-focused, psychological exercise. It's not about a man figuring something out. It is not about solving a confusing puzzle."
Questions: Where have you encountered Christ? Where do you experience his loving presence now for you? Where do you feel consciously blessed and grateful for what God has done for you?
The Second Spiritual Lesson: Learn to desire what God desires for you. "All you need is to desire whatever God may desire for you. Remaining true to this desire opens your heart to receive what God wants for you. Then, God Himself will take care of you."
Questions: Do you trust that God always wants what is best for you? Where do you begin to become afraid of giving God permission to lead you? When do you begin to try to manipulate God to want what you think will make you happy? When that happens, simply say over and over again inside of yourself to the Father, 'Father, I give you permission to lead me!' Or 'Father, I desire your goodness to me.' Or, 'Father, I trust you'"