Teachings from Fr. Mark Cyza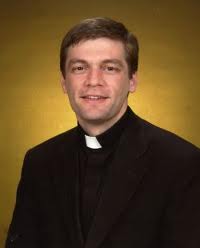 Consecration to Mary

Download
(right click & choose "Save Link As")
Virginity of Mary

Download
(right click & choose "Save Link As")
Mary and Pentecost

Download
(right click & choose "Save Link As")
Immaculate Conception

Download
(right click & choose "Save Link As")
Assumption

Download
(right click & choose "Save Link As")
Teachings from Teresa Monaghen, A.O. of  the International Pro Sanctity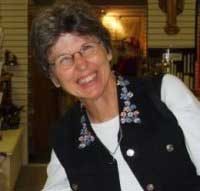 Our Lady of Lourdes

Download
(right click & choose "Save Link As")
Our Lady of Fatima

Download
(right click & choose "Save Link As")

Our Lady of Guadalupe
Download
(right click & choose "Save Link As")
Immaculate Conception

Download
(right click & choose "Save Link As")

Mother of God
Download
(right click & choose "Save Link As")
Assumption of Mary

Download
(right click & choose "Save Link As")

Queenship of Mary
Download
(right click & choose "Save Link As")
Specific teaching areas dedicated to Our Lady:
And here are more discussions and writings found in the posts of Discerning Hearts on the Blessed Virgin Mary:
Podcast: Play in new window | Download (Duration: 23:56 — 21.9MB) | Embed
Subscribe: Apple Podcasts | Android | Email | Google Play | Stitcher | TuneIn | RSS | More
Outside of the Sacramental prayers of the Church, there is no other prayer more important than the prayerful recitation/meditation/contemplation of the Most Holy Rosary of the Blessed Virgin Mary.
Our late great Holy Father, Pope John Paul II put it beautifully in His Apostolic Letter On the Rosary of the Virgin Mary:
"A path of contemplation.
"But the most important reason for strongly encouraging the practice of the Rosary is that it represents a most effective means of fostering among the faithful that commitment to the contemplation of the Christian mystery which I have proposed in the Apostolic Letter Novo Millennio Ineunte as a genuine "training in holiness": "What is needed is a Christian life distinguished above all in the art of
The Rosary belongs among the finest and most praiseworthy traditions of Christian contemplation. Developed in the West, it is a typically meditative prayer, corresponding in some way to the "prayer of the heart" or "Jesus prayer" which took root in the soil of the Christian East."- His Apostolic Letter On the Rosary of the Virgin Mary
Prayer Rooms dedicated to Our Lady:
[SlideDeck2 id=8549 iframe=1]
.
This work is licensed under a Creative Commons Attribution-NonCommercial-NoDerivatives 4.0 International License.